Uganda Elections 2016: Opposition warns defiance campaign 'almost inevitable' after 'unfair' vote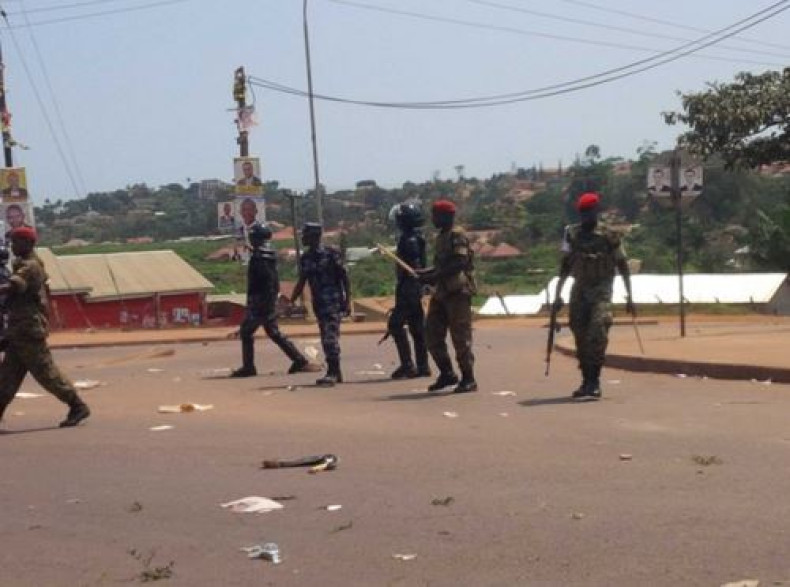 A Ugandan opposition movement, dubbed Free Uganda, has warned a defiance campaign is 'almost inevitable' after it claimed the delays in delivery of materials in some places may be 'a deliberate vote rigging technique' in the 18 February elections.
There have been growing reports of angered crowds across a number of polling stations, where voting still has still not began. Delays, which were in some parts due to undelivered electoral material such as ballots, transparent boxes or markers, have been described by opposition as an alleged "vote-rigging technique".
"Ugandans be warned: Museveni continues to rig an already rigged election," the coalition of opposition political organisations, said in a statement on Thursday (18 February). "Best to prepare for the national Defiance Campaign that is almost inevitable as Museveni prepares to fraudulently declare himself the winner."
The coalition describes itself as "the unifying platform for all patriotic and freedom-seeking Ugandans is being welcomed with jubilation by all Ugandan people within and outside Uganda."
Defiance campaign in light of potential fraud
The call comes as opposition candidate Kizza Besigye on Wednesday (February 17) said that he will launch a "defiance campaign" if there is evidence of fraud in the polls. "If we consider that this election is fraudulent to the extent that we reject the outcome, we shall do so," Besigye told Reuters.
"Then we say we have to continue with our defiance campaign. It will just be a continuation of the defiance campaign, and defiance campaign really means that we don't cooperate with the regime, we don't cooperate,"Besigye said. "We continue to demonstrate against its actions and so on and so forth until delegitimise it, delegitimise it and until the regime succumbs to the will of the people."
Growing fear of violence
While commentators have said large-scale violence was unlikely during the vote, clashes between ruling National Resistance Movement (NRW) party and opposition supporters, or between protesters and police could easily turn violent. Already, there have been reports of police using tear-gas to disperse crowds in Gabba, where a polling station was closed despite anyone having voted.
According to Simone Schlindwein, TAZ correspondent, "police (was) arresting protesters" after the "voting station closed without anybody voted yet".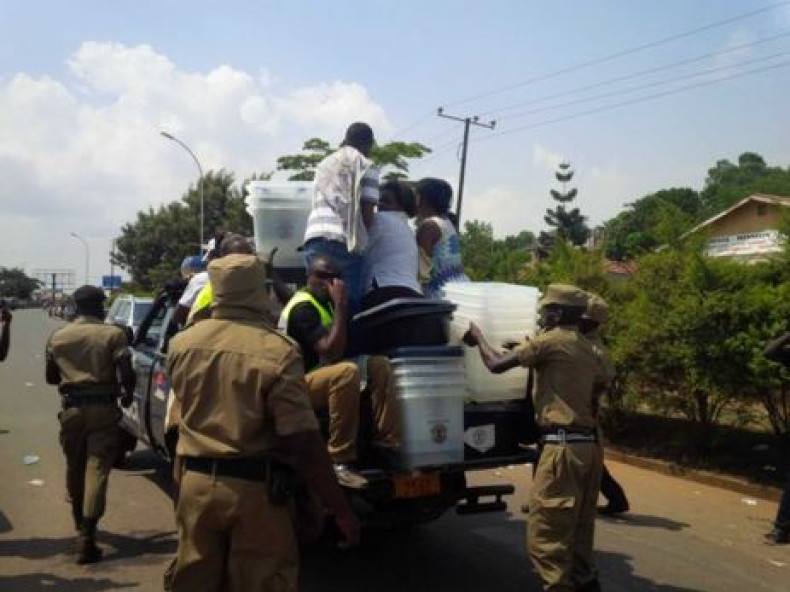 On Wednesday (17 February), the chairman of the electoral commission, Badru Kiggundu, said he had been tipped off that opposition leaders were planning to form "youth brigades, vigilantes, militias", to carry out a defiance campaign.
"The electoral commission has continued to receive information that some political leaders as well as individuals contesting various elective positions are planning and still planning to form security groups known as youth brigades, vigilantes and militias," Kiggundu said.
"The commission wishes to reiterate that it is only the Ugandan police which is in charge of providing security during polling. All candidates are urged to desist from forming any parallel groups," he told Citizen TV.