Ugandan strongman Yoweri Museveni extended his 30 year-long rule after winning a disputed presidential election. The election result was widely criticised by opposition figures and the international community, with Museveni facing accusations of fraud, a military coup and creating an intimidating atmosphere. The National Resistance Movement leader was supposed to relinquish power in 2006, but he won a battle to lift constitutional limits the year before.
The longtime president won 60.8% of the vote while his main rival, Kizza Besigye claimed 35.4%. "The commission declares Yoweri Kaguta Museveni elected President of the Republic of Uganda," electoral commission chairman, Badru Kiggundu said. Museveni's disputed reelection will send alarm bells ringing in the Great Lakes region as Joseph Kabila and Paul Kagame of the Democratic Republic of Congo (DRC) and Rwanda respectively seek to extend their grip on power.
Burundi has already been wracked by violence, with 400 people being killed in clashes since April 2015 when Pierre Nkurunziza decided to seek a third term. Museveni's latest victory will only seek to serve the perception that many African countries are ruled by strongmen, and this could herald a new dawn of bloodshed as the people of the Great Lakes reiterate their desire for democracy and strong institutions.
The electoral process in Uganda has been marred by the arrests of political opponents and allegations of rigging. Besigye – who was placed under house arrest shortly before the results were announced – slammed the results as a "sham". "We have just witnessed what must be the most fraudulent electoral process in Uganda," the Forum for Democratic Change (FDC) candidate said. Besigye lost Uganda's 2001, 2006 and 2011 presidential elections to Museveni.
On 19 February, an altercation took place as riot police aimed stun grenades and tear gas at Besigye supporters, who responded by throwing rocks and raising barricades on the streets. In a letter dated 20 February, Besigye – who was once an ally of Museveni – urged Africans from around to continent "to stand with the people of Uganda and to assert the rights of every African to live in a free and democratic society". He added: "Let us denounce this electoral theft by withdrawing our recognition of the regime and ceasing to co-operate with it."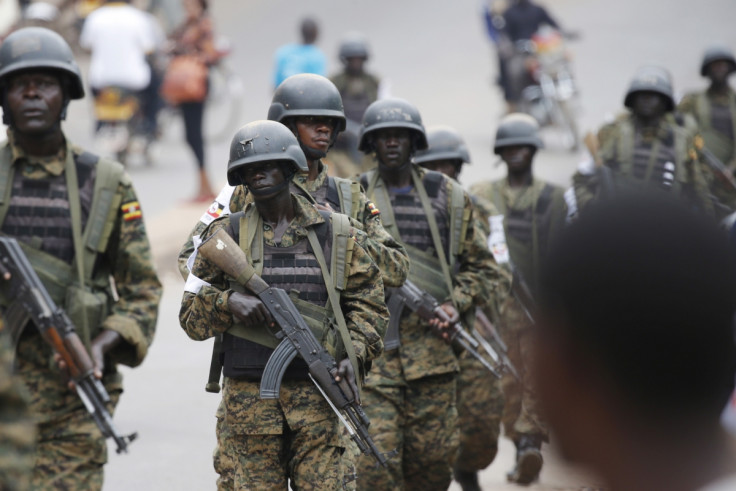 The international community has also expressed concern over the legitimacy of the results. Eduard Kukan, chief observer for the EU mission, said the process had been crippled by a "lack of transparency and independence". He said: "State actors created an intimidating atmosphere for both voters and candidates".
Museveni is yet to make a public announcement on the polls, but his party urged "all candidates to respect the will of the people and the authority of the electoral commission". The National Resistance Movement party added: "We ask all Ugandans to remain calm and peaceful and not to engage in any public disruptions".