Uganda: Over 28,000 prison inmates spend nights standing due to lack of space in jails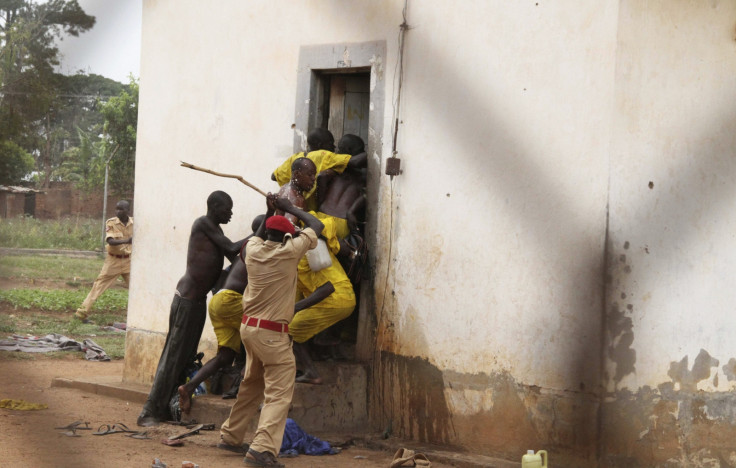 Thousands of inmates in Uganda are spending their nights standing in jails as there is not enough space for them to lie down. It is estimated that nearly 28,000 inmates are facing the situation due to lack of funding for prisons by the Ugandan government.
Lawmakers of the African nation have cited overcrowding in prisons and government's poor attention as the reasons for such extreme conditions. According to Uganda's Daily Monitor, authorities have blamed the "perennial underfunding" from the administration.
The MPs on the Public Accounts Committee (PAC) were given a report, which found that more than 28,000 out of the 45,000 prison inmates were not accommodated. This also increases the risk of prisoners escaping from jails, outbreak of diseases, and strikes, the lawmakers have been warned. The country's 247 jails are estimated to accommodate about 16,000 prisoners.
"It's a shame that we have prisoners who sleep while standing because of the congestion in prisons. This violation of human rights must stop," Alice Alaso, the PAC chairperson, was quoted as saying.
Senior prison administration official, Simon Kimono said: "Feeding and dressing is the prisoners' right yet we don't receive the money we budget for and I cannot make prisoners walk naked; some of these things are beyond my control."
Uganda has been attempting to bring a series of measures in handling the crisis including the rehabilitation of inmates. The increasing number of young men in prisons has also alarmed authorities.
"Prisons are now changing from being detention or punishment centres to correctional facilities so that inmates can come out with entrepreneurial skills and be better people in society," said Ronald Rwankangi, chief of Advance Africa, which has recently started special programmes in 12 prisons in northern Uganda.
© Copyright IBTimes 2023. All rights reserved.