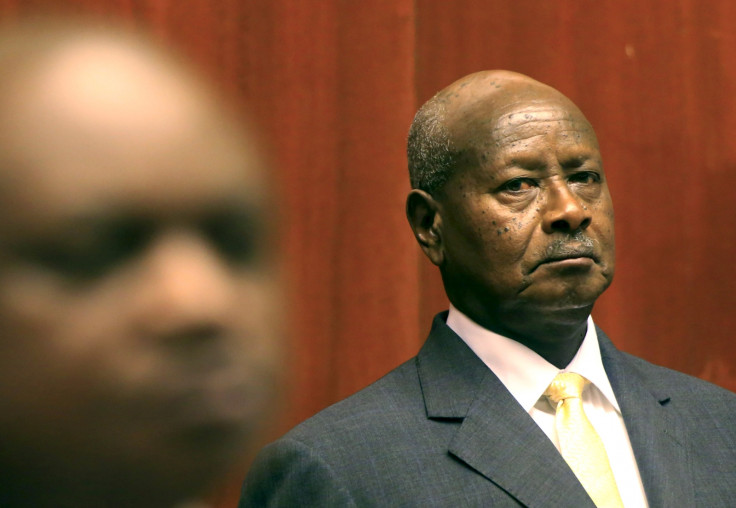 Uganda's prime minister has assured the country will hold a free and democratic presidential election in 2016 as President Yoweri Museveni announced he would run for another term after 30 years in power.
Ruhakana Rugunda made the comment as Museveni released a song promoting his electoral campaign after his party, National Resistance Movement, agreed to be represented by him in the 2016 election.
"The people of Uganda should expect a free, peaceful and democratic election that will give them their leaders for the president, parliament and district level and to the grassroots," Rugunda said in a statement.
The government has been accused of persecuting political opponents after former prime minister Amama Mbabazi and Kizza Besigye, the leader of the main opposing party – Forum for Democratic Change (FDC), were arrested earlier in July, after announcing their candidacy.
Both politicians, who were released shortly after, are former allies of Museveni and now believe the president should step aside and give space to other potential leaders.
"[T]here are laws that govern meetings around this time of elections, and all we are saying is that these laws should be respected by the candidates when they are consulting with the population," Rugunda was quoted by Voice of America as saying.
Referring to a voters list recently compiled by the electoral commission to avoid frauds, Rugunda said: "Without any doubt, this is going to be the best voters register ever produced in Uganda. It will have not only photographs, but other biometric parameters that can be used to ensure the voter is indeed the voter, and nobody is trying to cut out fraud and around elections."
Changes to the constitution
Museveni has been in power since 1986. The first presidential election since he came to power was held in 1996. In 2001, after Museveni was elected for the second time, his allies started a campaign aiming to loosen presidential terms and allow the leader to run for a third term in the 2006 election.
The constitution was changed amid local and international outrage, with critics accusing the leader of seeking life presidency and persecuting political opponents. Prior to the amendment, Uganda's constitution allowed the president to stay in power only for two terms.
The 2006 election, which Museveni won, was the first multi-party election after the government lifted a 19-year restriction on political activity, according to which those who run for candidacy had to do so as individuals and not as representatives of their parties.
According to Museveni, who imposed the restriction in 1986, this was aimed at preventing ethnic divisions. But critics accused the leader of trying to curb party activity.