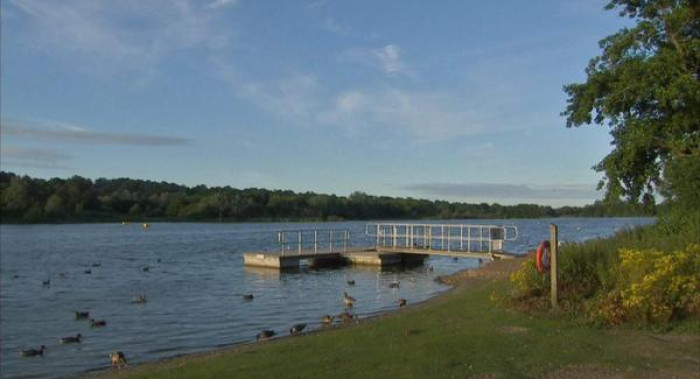 The bodies of two teenagers, believed to be from the same family, have been recovered after they were seen getting into difficulty swimming at Thorpe Marshes Reserve in Norfolk.
Police divers, a helicopter and an air ambulance were all involved in trying to find the boy and girl, thought to be 14 and 16 respectively, after they went missing at about 4.50pm.
The bodies of the two youngsters were recovered at around 9pm.
Chief Insp Nathan Clark from Norfolk Police said: "Colleagues from Norfolk Fire and Rescue Service, East of England Ambulance Service, Search and Rescue, Coastguard and the police helicopter assisted officers on the ground and in the air in the search.
"Both bodies were discovered within water and were sadly pronounced dead at the scene."
Local man Oscar Forder, 23, told the Mail Online he was working at a nearby car service centre when he heard a woman's cries. " The family came running up screaming so me and another colleague ran down to help."
In a press release Chief Fire Officer, Nigel Williams, from Norfolk Fire and Rescue said: "We responded quickly to the call, with up to 40 officers on the scene, including our dive team and urban search and rescue team.
"Tragically there was nothing we could do and two young people have lost their lives whilst in open water.
"My heartfelt condolences, and those from every fire-fighter at the scene, go out to the family at this terribly sad time."
Situated on the edge of Norwich. Thorpe Marshes is described on the Norfolk Wildlife Trust website as "a charming mix of grazed and ungrazed marshes, ditches and the open water of St Andrew's Broad."
During the warm summer months children are at increased risk of drowning because of the tempation of taking a dip in quarries, reservoirs, rivers and other open bodies of water. The RSPA issues advice on staying safe while swimming.