Britain has been accused of "war crimes" over weapons reportedly manufactured in the UK being used to bomb the people of war-torn Yemen. The country's prime minister Prime Minister Abdel-Aziz bin Habtour accused Britain of "participating in the bombing of Yemen people".
A local broadcaster aired an interview with bin Habtour, whose Houthi government is at war with Saudi Arabia.
He accused the UK government of profiting from the humanitarian crisis: "They have sold cluster bombs to Saudi Arabia. They know the Saudis are going to drop them on Yemen." he said. "I don't think they are guilty of war crimes, I believe so. They are participating in the bombing of Yemen people."
The broadcaster also showed photos sent by locals picturing illegal cluster bombs, which experts said had been made in Britain. These kinds of bombs were banned in an international treaty due to the extraordinary risk they presented to civilians.
The treaty was signed by Britain and came into force in 2010, with several countries, including the UK, destroying the weapons' stockpiles in the following years.
The campaign group Stop Cluster Munitions however reports that the bombs are still used in current conflicts, including Yemen, where Saudi Arabia, which is not a signatory of the treaty, has been dropping cluster munitions in air strikes against Houthi forces.
An Amnesty International investigation published in May 2016 found that cluster munitions made in the UK in the 1970s were being used in Yemen in the latest conflict.
At the time, UK Minister of Defence Procurement Philip Dunne and the UK Secretary of State for Defence Michael Fallon denied any UK-made cluster munitions had been used in Yemen. Fallon has, however, admitted the UK is selling Cruise missiles to Saudi Arabia. The nose cone of the Storm Shadow cruise missile was reportedly found in the city of Sa'dah, and marked with a UK label.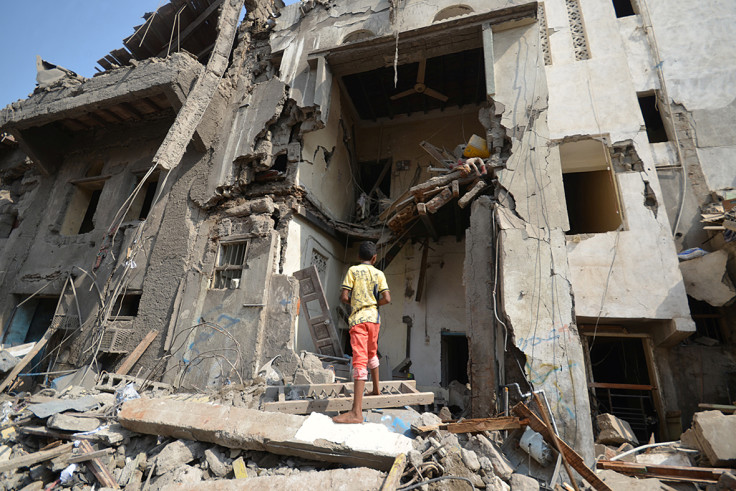 The Press Association reports the Foreign Office is "urgently seeking" more information after Sky News claimed a UK-manufactured Cruise missile was used in a raid by Saudi Arabia-led forces. A Foreign Office spokeswoman said: "We are urgently seeking further information on these allegations. We will not be providing any further comment until more details are available."
The UK's role in arming Saudi Arabia has been a subject of parliamentary debate, with a parliamentary report published in September finding that, while the Saudi war in Yemen is legitimate, the UK government should address allegations of its ally's international law violation.
The UK government repeatedly said that only strong evidence of international law violations would change their position on arms sales. The US instead announced on 13 December it was limiting arms exports to Saudi Arabia over concerns of civilian killings.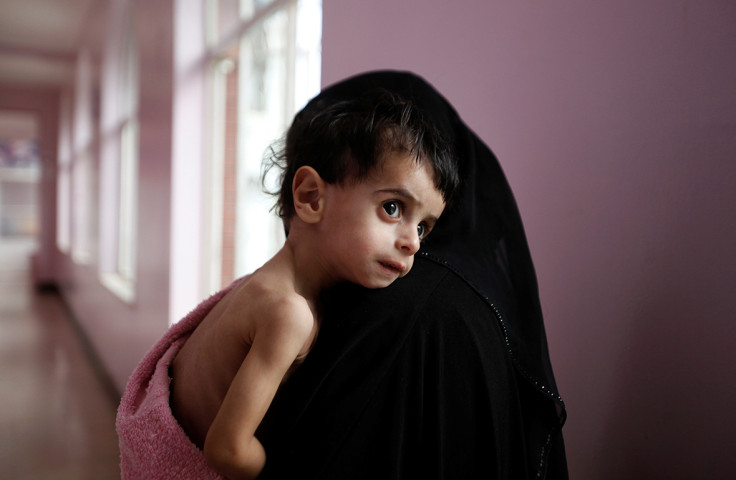 Foreign Secretary Boris Johnson, who has recently said Saudi Arabia was a "puppeteer" in Middle East proxy wars, also expressed "profound concern" for the people of Yemen in a speech in Bahrain on 9 December.
"I, of course, understand Saudi concerns about security and the paramount importance of Saudi Arabia securing itself from bombardment by the Houthis," he said. "But I must also share my profound concerns, which I'm sure is universal in this room, about the present suffering of the people of Yemen."
Yemen's conflict has been ongoing for 20 months. The Disasters Emergency Committee, representing 13 UK charities, said Yemen is at "breaking point", with as many as half a million children suffering from malnutrition.