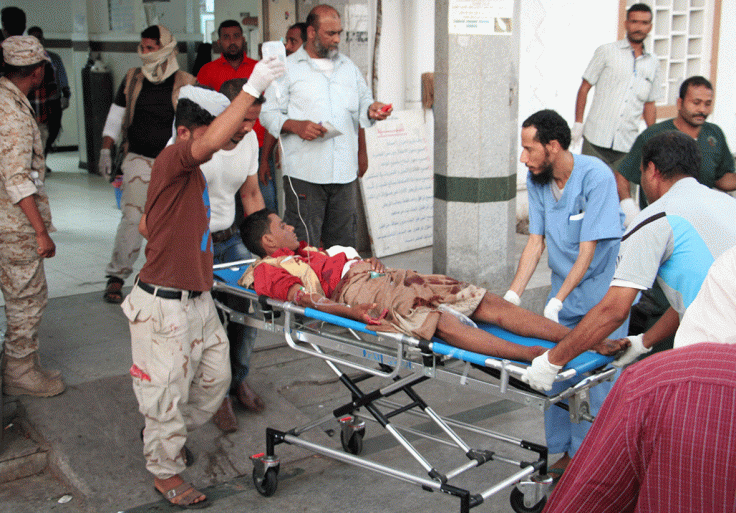 Eleven headless bodies have been found in a nature reserve near the port city of Aden, in the south of war-torn Yemen.
A security source told a local paper the bodies, all of them male, were discovered late on 13 December, in the al-Hiswa reserve, west of Aden. The authorities were unsure when and why the beheadings may have taken place, but the state of the corpses suggests it could have happened about a month ago.
Yemen's fourth largest city is under the control of the internationally-recognised government, after the Houthi rebel government was driven out more than a year ago.
It is still plagued by armed groups including Islamic State (Isis/Daesh) and al-Qaeda, which have carried out numerous attacks on civilian and military targets.
A suicide bombing targeting a military base killed at least 50 people and injured 30 on 10 December, in another major attack claimed by the IS.
Some local media reported the victims were soldiers lining up to receive their salaries, but others said they were young men enrolling to fight to reclaim the city of Taiz, north of Aden. The Saudi-backed government is planning an offensive on Taiz, Yemen's second largest city, which is under the control of the Iran-backed Houthi rebel government.
The fighting in Yemen has been going on for 20 months, and at least 10,000 people have died. The humanitarian crisis is in the country is at a "breaking point", warned UK charities, which estimate that half a million children are suffering from malnutrition.