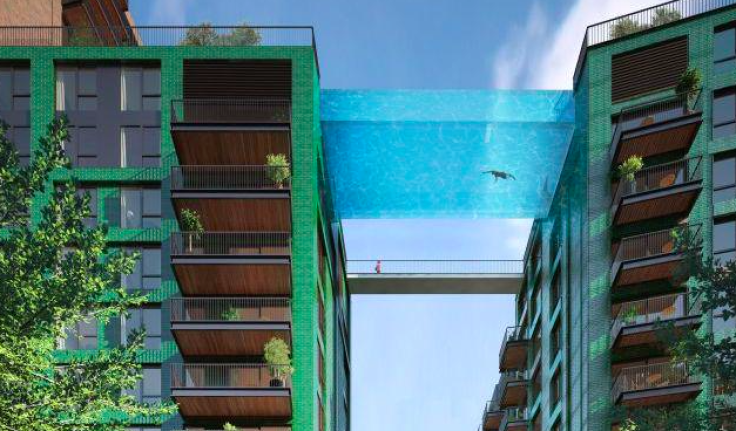 Two 10-storey London towers are to be linked with a 25m swimming pool. The first floating pool of its kind in the world, 'Sky Pool', is set to be completed in the summer of 2019 as part of a luxury development, Embassy Gardens near the Battersea power station.
The pool will allow swimmers to float through Central London observing the world beneath at a height of 35m. "To the best of my knowledge this would be a world first - I don't know of other structural glass swimming pools elevated like this," said Sarah Fray, director of engineering and technical services for the Institution of Structural Engineers, reported BBC News.
"This concept is a very interesting design challenge, it's great to see the built environment pushing boundaries and creating exciting and challenging new features in the city.
According to Fray, the greatest challenge remains for the pool to be able to cater to the varying force of movements exerted by the two buildings. The sky pool will be engineered by the Eckersley O'Callaghan firm that has previously worked for Apple designing its stores worldwide.
Transparent acrylic will be used for the pool instead of glass. "Using acrylic, you end up with a more transparent overall structure because its refractive index is similar to that of water - you don't get that distortion at the interface between the material and water that you get with glass," said engineer Brian Eckersley.