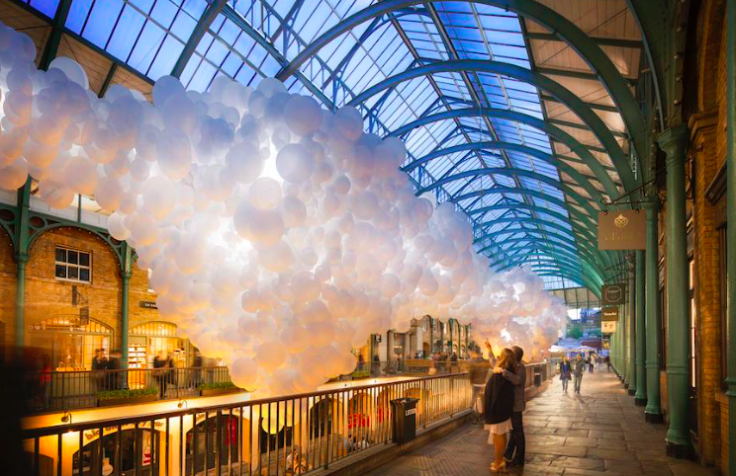 A French artist will soon transform London's Covent Garden market into a fun, balloon-filled arena using 100,000 inflated balloons.
Charles Pétillon will use the help of 25 people to inflate the 100,000 balloons – a job that is expected to take nearly five days – after which the 320-kilo, 50-metre sculpture will be ready for installation.
The installation, titled Heartbeats, will mark the first time that Pétillon has ever showcased his balloon sculpture to public since previously he has only exhibited photographs of his balloon sculptures.
Pulses of light will be sent through the balloons as Pétillon attempts to create something resembling a floating cloud across the ceiling of Covent Garden's South Hall market building.
"I have never done anything on this scale so it has been quite daunting," said Pétillon, reported The Guardian.
"Because it is such a historic place, we had to be very careful – I wouldn't want to be the French man who made Covent Garden fall down.
"I want to change people's point of view, their perspective of a place they see every day and never really look at... with Covent Garden I wanted to connect people with this past of this place and remind them of all the history that makes this such an iconic place."