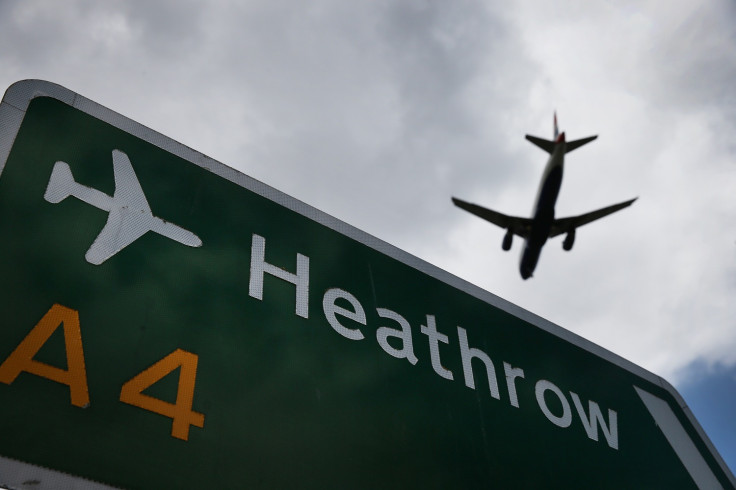 Gatwick Airport would fight the government in court if it gives Heathrow the green light for another runway.
The airport claims expanding Heathrow would be illegal because it breaches EU laws on air pollution.
On the day an air pollution consultation ended, Gatwick CEO Steve Wingate said his rival airport was in breach of air-quality targets and levels would only get worse if it won a third runway.
He said that Heathrow's breaches meant there was "zero probability" of another runway being built there because of the danger to public health the pollutants would cause, whereas Gatwick was a "country mile" from the air pollution limits.
"In our view it [air pollution] is very, very important," Wingate today told a press briefing in Westminster.
"This was the show stopper last time around. The laws are in place to protect people's lives. In our country and the EU, this argument is going up the public agenda.
"Any proposal to expand Heathrow would be unlawful."
Wingate pointed to April's Supreme Court judgement that the UK must comply with EU air pollution law and said that Gatwick had sought the legal advice of two QCs who confirmed the unlawfulness of Heathrow's proposal.
Airports Commission chairman Sir Howard Davies will recommend to the government plans to expand either Gatwick or Heathrow by 2030.
By the end of the summer he will put forward one of three shortlisted options: a second runway at Gatwick; a third runway to the north-west of Heathrow; or an extended northern runway at Heathrow.
Outlining Gatwick's credentials, Wingate said the airport's vision was the better option for "choice, price, the environment and service levels."
The commission believes Heathrow's third-runway proposal would cost £18.6bn ($28.3bn, €25.8bn), more than double what Gatwick would cost to expand, he said.
"Heathrow is at least double the cost to build than Gatwick. Our shareholders have met with the Treasury, the department for transport and the Airports Commission and said this will be privately funded. We don't want a penny of taxpayers' money."