Boris Johnson prepared to lie down 'in front of bulldozers' to stop construction of third runway at Heathrow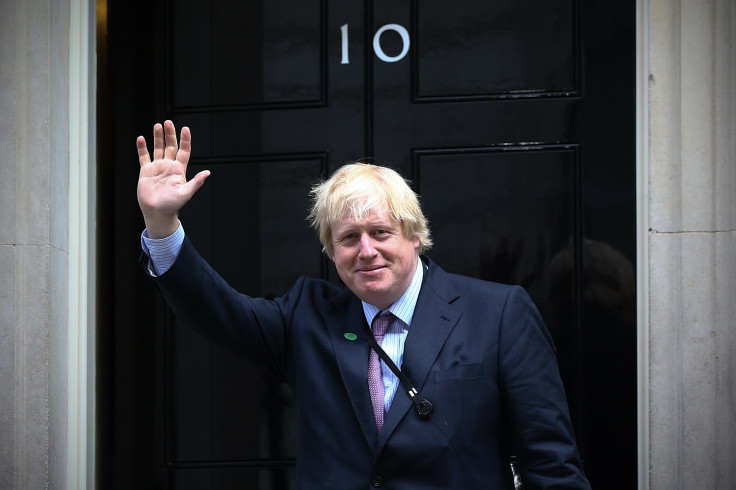 London Mayor Boris Johnson has denied that he would quit as an MP if the Tory government approve a third Heathrow runway.
In his acceptance speech on being elected MP for Uxbridge, Johnson said he would lie down "in front of those bulldozers and stop the building, stop the construction of that third runway" at Heathrow.
Johnson told LBC he would use his political position to fight the airport expansion if he remains in Parliament.
In an interview with Nick Ferrari, the Mayor said he "would be best off staying in Parliament to fight the case". Johnson will attend cabinet meetings but has not been given a specific role.
He added that he thought Heathrow was "undeliverable" and that if the Davies Commission did choose a new runway there as its preferred option, he hoped it would be "filed vertically [shelved]" as a series of other options have done in the past.
The Davies Commission, which has two Heathrow and one Gatwick options is due out next month.
Johnson was supported by fellow Conservative MP Zac Goldsmith who had previously stated that he would resign from the party and force a by-election. The Richmond Park MP said on Tuesday (12 May) he agreed with Johnson.
Before the general election, Goldsmith told the BBC: "If we enter the next election with a manifesto which does not rule out the expansion of Heathrow, I think the Conservative Party would be very badly defeated in areas beneath the flight path."
He added: "I personally wouldn't want to stand as a Conservative candidate on a manifesto that is ambiguous on this issue."
An outspoken critic, the London Mayor has previously condemned the third runway at Heathrow as a "disaster".
He also called the expansion plans "desperately short-sighted" and "barbarically contemptuous of the rights of the population", putting their health at risk.
Speaking to business leaders, the Mayor insisted further expansion at Heathrow was "politically and environmentally impossible."
© Copyright IBTimes 2023. All rights reserved.