UK airport expansion: 'Value-for-money' Heathrow strikes back against Gatwick over new runway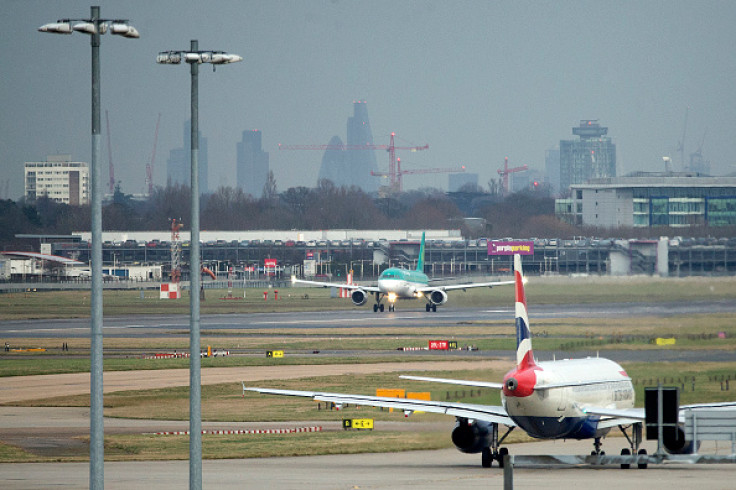 Heathrow Airport has hit back in its fight with Gatwick Airport over which should get a new runway after claiming it would be the best value-for-money option.
The West London airport has two options on the table for the Airports Commission to consider - a third runway to the north-west of Heathrow and an extended northern runway - and believes both the infrastructure projects would deliver a huge "benefit cost ratio" (BCR).
According to analysis of Airports Commission research and HM Treasury data, research company QUOD has calculated a third runway at Heathrow would have a BCR of up to 10.2
BCR is calculated based on the benefits returned, minus the costs incurred to the public purse. HM Treasury grades projects with a BCR of between 2 and 4 as "high value for money", and a BCR above 4 is regarded as "very high value for money".
Amongst other transport projects, HS2 has a BCR of 2.3, Crossrail 2.76 to 3 and Thameslink 1.4.
Heathrow CEO John Holland-Kaye said: "Heathrow expansion would create an economic legacy for future generations by connecting the whole country to global growth.
"The return on investment for the UK is phenomenal and our politicians can be confident in making a quick decision. Let's get on with it."
He added Heathrow would become the world's most "modern, efficient and best connected hub airport."
If given the green light by the government, the airport has predicted it would bring a £211bn boost to the UK economy and 180,000 more jobs across the country.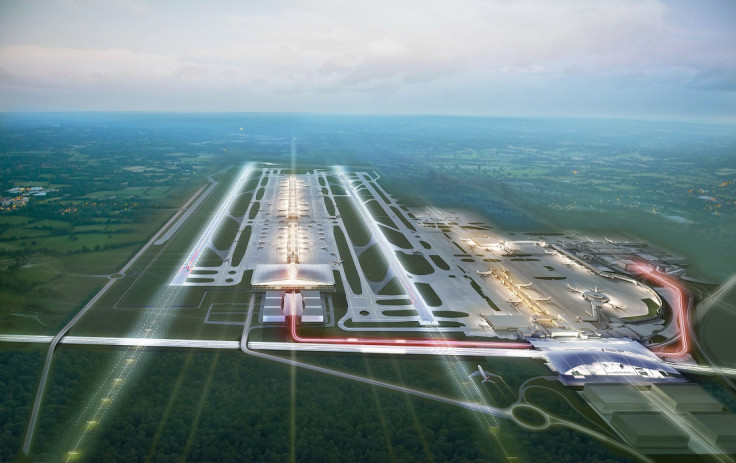 "Illegal"
Last week, Gatwick CEO Steve Wingate upped the ante in the debate saying the airport was willing to fight the government in court if it waves through development at Heathrow.
He said Heathrow was already in breach of EU laws on air pollution and that the levels would only be exacerbated with the opening of another runway.
"In our view it [air pollution] is very, very important," Wingate told a press briefing in Westminster.
"This was the show stopper last time around. The laws are in place to protect people's lives. In our country and the EU, this argument is going up the public agenda. Any proposal to expand Heathrow would be unlawful."
Heathrow responded saying the Airports Commission had confirmed the airport can expand well within local air quality limits.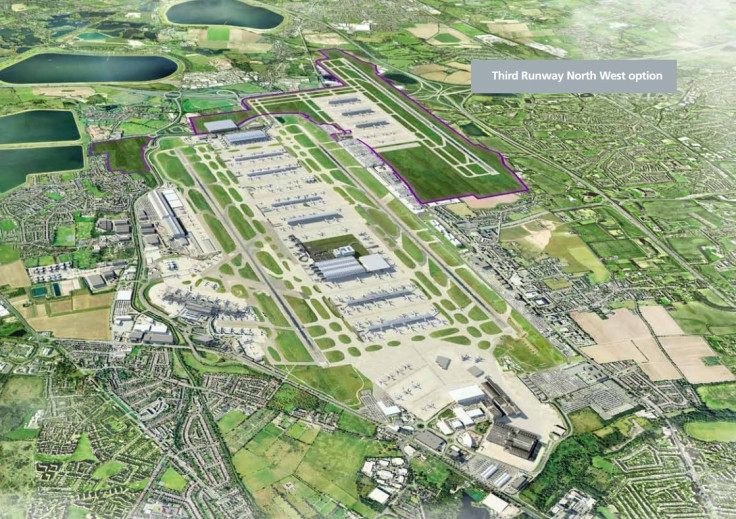 Noise
A scheme proposed by Gatwick to insulate nearby residents from noise pollution has seen almost blanket take up.
The airport spent £2.35m on a noise insulation scheme last year – a 95% take up of the allocated budget – with 730 households signing up to receive £3,600 worth of acoustic insulation.
More than 370 homes have been fitted with insulation, which consists of double glazing and acoustic loft insulation.
© Copyright IBTimes 2023. All rights reserved.