A matching set of decorated bronze fittings from a 2nd or 3rd century BCE Celtic chariot, and a selection of equine related tools, have been found by archaeologists in Leicestershire.
The team from the University of Leicester have been digging at the site, Burrough Hill Iron Age hillfort, near Melton Mowbray, Leicestershire, since 2010 as part of an ongoing research project to give students and volunteers archaeological excavation experience.
The team were excavating near the remains of a house at the hillfort, when four students uncovered a piece of bronze in the ground, which had been laying there undisturbed for 2,200 years.
"This is the most remarkable discovery of material we made at Burrough Hill in the five years we worked on the site," said Jeremy Taylor co-director of the Burrough Hill field project. "This is a very rare discovery, and a strong sign of the prestige of the site.
"I have been excavating for 25 years and I have never found one of these pieces - let alone a whole set. It is a once-in-a-career discovery."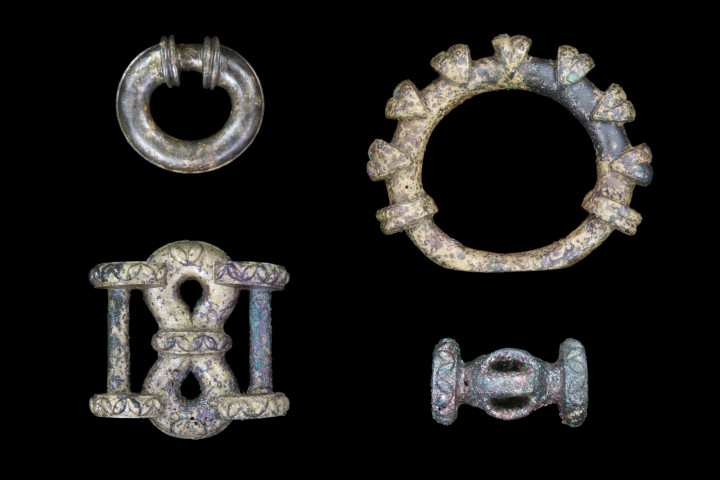 Once cleaned, detailed patterns could be seen in the metalwork of the bronze pieces and archaeologists believe that the chariot may have belonged to a person of high status, such as a nobleman or a warrior.
The chariot fittings appear to have been collected together in a box and burnt as part of a religious offering, which may have taken place to mark a new season, or as part of final closure of dismantling a house at the fort.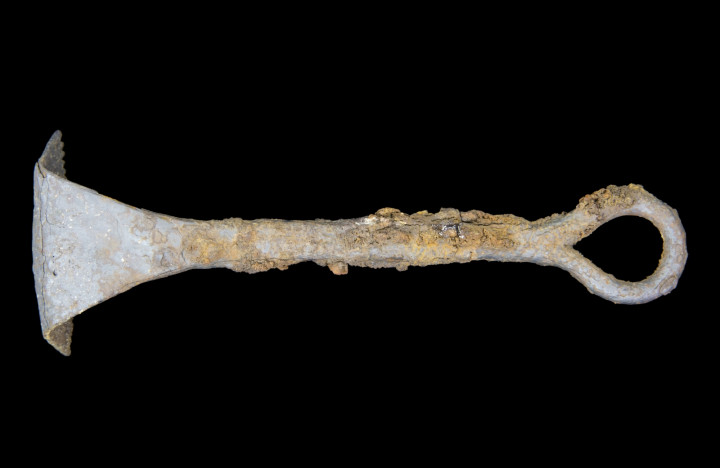 A collection of equine related tools were also found to have been placed around the box before it was burnt.
"The function of the iron tools is a bit of a mystery, but given the equestrian nature of the hoard, it is possible that they were associated with horse grooming," said John Thomas, co-director of the project. "One piece in particular has characteristics of a modern curry comb, while two curved blades may have been used to maintain horse's hooves or manufacture harness parts."
The pieces have been taken to the university for further analysis and will be on temporary display at Melton Carnegie Museum from Saturday 18 October until Saturday 13 December, 2014.