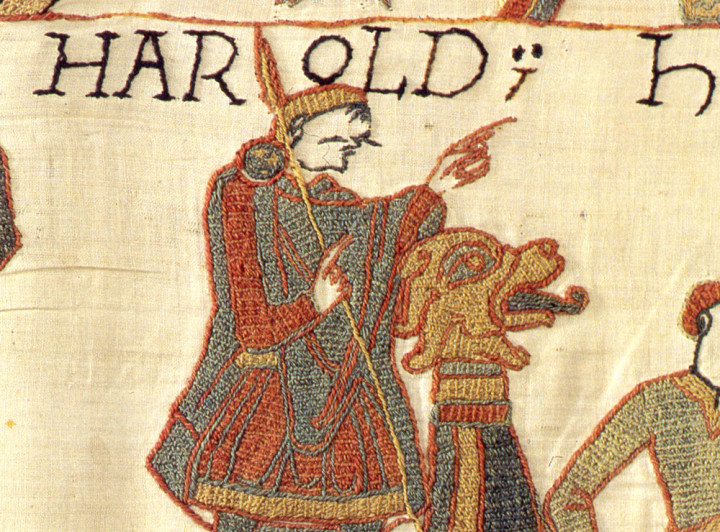 A group of UK archaeologists is challenging the Bayeux Tapestry's claim that King Harold died during the Battle of Hastings in 1066, claiming that he not only survived, but continued to live for another 40 years in Essex.
The Battle of Hastings was fought on 14 October 1066 between the English army under the last Anglo-Saxon King Harold II and the invading Norman-French army of Duke William II of Normandy.
During the battle, numerous historical accounts claim that Harold was killed, with the most popular tale being that he was shot with an arrow that pierced his eye and went into his brain.
Some of the English army fled and the rest fought bravely till the end, and the accounts mention Harold's mistress Edith the Fair walking amongst the bodies in the battlefield to find her love's body, to retrieve it for burial, while Harold's mother offered his weight in gold for the body.
However, William the Conqueror would not permit Harold's family to bury his body, instead burying it with no markers somewhere on the coastline, due to the superstitious fear that Harold might become an Anglo-Saxon saint in death.
Geological scan in Essex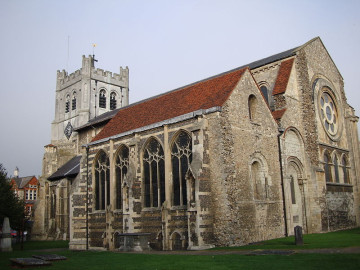 Now, Stratascan, the same geological survey company that assisted University of Leicester researchers exhuming the remains of Richard III from a Leicester car park last year, is launching a new investigation to try to find King Harold's body.
Peter Burke, 64, an amateur historian, stonemason and fiction author from Waltham Abbey, has been studying the Vita Haroldi, an ancient 12th century manuscript in the British Museum that tells an alternative tale of how the Battle of Hastings ended.
The tale claims that Harold II survived the battle and lived as a hermit until he died of natural causes in his eighties, about 40 years after the battle, and was buried in Waltham Abbey Church in Essex.
"We have the Norman story put through the Bayeux Tapestry – the English story is a different one," Burke told the Independent.
"You put things together and it begins to build a picture that is quite solid. If everything backs you up in history, you should look at it. You shouldn't just leave it."
On Tuesday, Stratascan will be filmed for a new documentary about this alternative theory, scanning the grounds of Waltham Abbey Church to try to locate his body.
So convinced is Burke that they will find King Harold's body that he has funded the geological survey with £2,000 of his own money.
Is Harold buried at Waltham Abbey Church?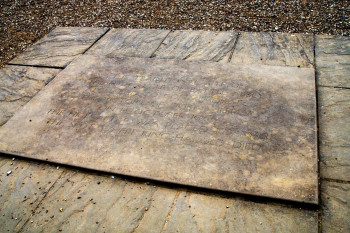 A high altar was erected to mark the place where King Harold fell near the ruins of Battle Abbey. If King Harold truly is buried in Waltham Abbey Church, this would place him 73.4 miles away from Battle Abbey.
Stratascan refused to comment on the investigation when contacted by IBTimes UK.
English Heritage has granted permission for a ground-penetrating geological radar to be used to scan the grounds of Waltham Abbey Church, since it does not disturb the grounds.
However, if Stratascan does find evidence that Harold might be there, it will probably take some time to gain consent to excavate, since the grounds are considered to be "nationally important archaeological remains".
"I'm very hopeful we will find something. I've always thought you should question things," said Burke.
"You shouldn't just take history at face value. [The Battle of Hastings] is one of the biggest events in English history. Whether it will go as far as rewriting history books, I suppose they'll have to."