UK: Middlesbrough asylum seekers say red doors on houses make them targets for attacks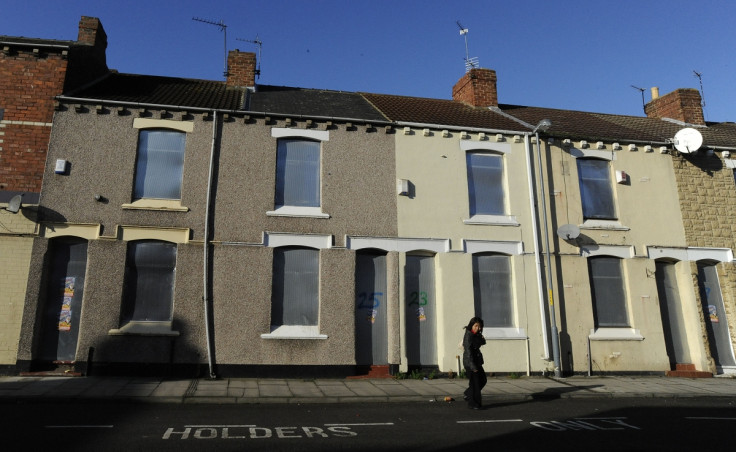 Hundreds of asylum seekers in deprived parts of Middlesbrough are being housed in properties with red front doors which they say makes them targets for attacks.
The properties are owned by Stuart Monk, whose company, Jomast, is a subcontractor for the global security group G4S, which holds the Home Office asylum contract for northeast England.
One man whose house was targeted, told The Times which carried out the investigation: "They put us behind red doors. When people see them, everyone knows it means asylum seekers. It's like saying we're not the same as you."
Of 168 Jomast houses identified by the newspaper in two of Middlesbrough's poorest districts, 155 had red front doors. Among people living at 66 of the red-door properties, it emerged that 62 were home to asylum seekers of 22 nationalities. Of the four non-asylum properties, two housed former asylum seekers and two were home to British citizens.
Campaigners have raised concerns with Jomast and G4S staff about the heightened vulnerability of asylum claimants placed behind red doors. Asylum seekers at one house felt so stigmatised that they painted their door white saying and when a Jomast employee visited, he demanded to know why the colour had been changed, saying it was "against company policy". The door was repainted red.
Jomast and G4S, have denied that most asylum claimants in the city are in properties with red doors. John Whitwam, a G4S director, said that there was "absolutely no such policy" and said that fewer than 20 per cent of Jomast's properties were used for asylum housing. A company source said that such houses had front doors of many colours.
G4S said it was told by Jomast that the property company "does not distinguish between those properties that it rents to private tenants and those . . . used to house asylum seekers".
Jomast insisted that it "takes its legal and other responsibilities both to its commercial partners and to those that it houses extremely seriously".
Meanwhile immigration minister James Brokenshire told the newspaper: "I expect the highest standards from our contractors. If we find evidence of discrimination against asylum seekers it will be dealt with immediately."
© Copyright IBTimes 2023. All rights reserved.