Chancellor George Osborne has already got Whitehall departments looking at their spending plans ahead to find $13bn of cuts ahead of his 8 July Budget.
With the exception of ringfenced departments, such as education and health, almost all are having to dig deep.
Osborne told the Confederation of British Industry on 20 May that he was pressing ahead with deep cuts because "when it comes to saving money, we all know that the more you can do early, the smoother the ride.
"And without fixing the public finances so our country lives within its means, there can be no economic security for businesses or working people."
Osborne said this was also part of his plan to tackle Britain's poor productivity record. The UK's productivity lags behind that of Germany, France and the US.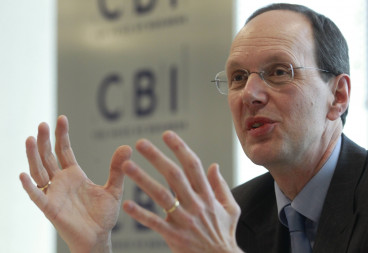 Long-running weaknesses in areas such as transport, broadband, planning, skills, ownership, childcare, red-tape, science and innovation would have to be tackled, said the Treasury.
"Let me be clear: improving the productivity of our country is the route to raising standards of living for everyone in this country", Osborne said.
"So by the Budget, I will publish our productivity plan, our plan to make Britain work better. Our future prosperity depends on it."
He added: "It is now within our grasp to make Britain the most prosperous country in the world and the best place to do business.
"It would be very easy at the beginning of a second term to take our foot off the pedal. That's not what we're going to do. I want Britain to find that extra gear."
On the issue of training and education, Osborne said: "What an indictment of those vested interests who still oppose the changes we're making to raise standards in classrooms.
"We're going to take them on and deliver further reform — so kids in failing or coasting schools get the decent education that should be a birthright, and we're going to hugely expand apprenticeships.
"And now we've seen off the totally opportunistic, populist and retrograde efforts to cut tuition fees and starve our universities of finance, we can instead make sure we back these jewels in the crown of the British economy, grow our student numbers and support the world-class science research that takes place here."
UK business welcomed the speech, with CBI director general John Cridland saying: "Productivity is a missing piece of the growth puzzle and the Chancellor is right to focus on this issue. By improving vocational education for 14-18 year olds, investing more in innovation and upgrading the UK's infrastructure we can make sure the benefits of growth are felt by all.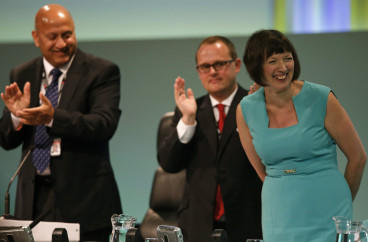 "Businesses fully support prioritising deficit reduction, which is critical to maintaining the UK's credibility in international markets and keeping the costs of borrowing low for growing firms."
However, the Trades Union Congress was scathing. TUC general secretary said: "Productivity has stagnated while George Osborne has been Chancellor – a failure rooted in the weak recovery that he has delivered. It will not be boosted by slashing public investment and removing workers rights.
"It's no good putting your foot on the pedal if you keep cutting the fuel in the tank. The extreme cuts the Chancellor is planning will put growth at risk during a recovery that is already precarious."