UK businesses can create nearly 2 million jobs through successful international expansion
A new report by Santander UK reveals that successful international expansion by UK businesses could create about 1.9 million jobs and boost Glasgow's economy by £735 million.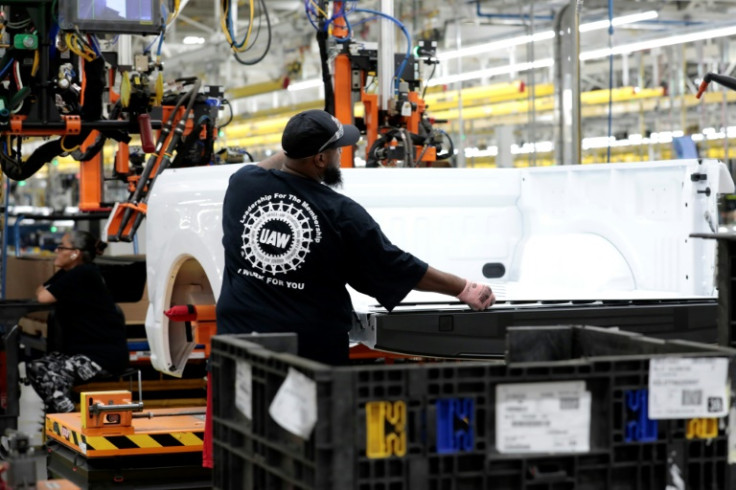 In an effort to unlock future growth potential for the UK economy, a new report titled 'Unleashing UK Businesses' International Growth Potential', presented today by Santander UK, reveals that an estimated 1.9 million jobs could be created in the UK if businesses successfully expand to new markets outside the country.
Furthermore, these ventures might lead to businesses increasing their revenue by one-third, with Glasgow alone expected to witness a £735 million income boost and the creation of an additional 4,300 job opportunities.
The paper focuses on the potential growth opportunities for UK SMEs (small and medium-sized enterprises) through foreign expansion, as well as the challenges that companies encounter when attempting to expand their business or goods internationally.
According to UK businesses, the major advantages of foreign commerce are manifold, including increased profitability, a diversified client base, higher business resilience, and an enhanced brand. According to a separate study, Santander's Spring Trade Barometer, 59 per cent of companies that trade globally report improved performance in the last year, compared to 46 per cent of those that only conduct business in the UK.
They are also more positive about increased growth, with 78 per cent of these firms optimistic about growth over the next three years, compared to 69 per cent of only organisations exclusively operating in the UK.
However, the study indicated that perceived obstacles to international expansion can deter organisations. Businesses in Glasgow have identified some critical areas. They include a lack of understanding of the best financial solution available to facilitate expansion, such as the most appropriate available form of credit (21%); a high cost of establishing operations overseas (48%); and a lack of understanding of the best financial solution available to facilitate expansion, such as the most appropriate available form of credit (20%).
John Carroll, Head of International and Transactional Banking at Santander, stressed that is crucial for unlocking the UK economy's future growth potential. He further went on to highlight the need to assist in removing barriers to expansion and assisting UK companies in reaping the benefits of reaching markets outside of the UK.
According to him, Santander has already helped over 1,000 UK businesses with their global expansion through our network of international professionals, linking them to distributors, local marketplaces, logistics companies and a plethora of other suppliers that are now available to even more businesses through our Santander Navigator platform. Caroll stated that the possibility exists, but if they are to keep our position as the world's top economy, we must do more to promote international growth.
With the UK economy facing challenges due to Brexit, the impact of COVID-19, and the Ukrainian crisis, many UK businesses are turning to overseas trade to aid their recovery. According to the recent Trade Barometer, more than a third (38%) see foreign expansion as a route out of the current UK economic issues, and 65 per cent say abroad markets have better growth potential than the UK.
Additionally, 36 per cent believe that present economic conditions have increased the importance of overseas markets to their business.
As SMEs look ahead and strive for future growth, they must navigate a range of challenges identified in the research. The main challenges identified by businesses in Glasgow in the research include rising business costs, such as higher energy bills, higher raw material costs and higher employee wages (45%); difficulty in finding adequately skilled staff in the UK (35%); difficult UK market trading conditions (30%); and the impact of customers spending less (28%).
The report underscores the significance of supporting and guiding SMEs as they tackle these challenges to unlock the full potential of the UK economy and beyond. When asked what kind of assistance aspiring Glasgow businesses would appreciate, 46 per cent indicated they would benefit from logistics assistance, such as a pre-established list of providers.
A reported 29 per cent said they would benefit from a forum to discuss shared difficulties and opportunities. On the other hand, 47 per cent of businesses believe that assistance with customs formalities is critical.
The study also identifies two critical areas where the government can help. The first is a reduction in bureaucracy, particularly surrounding trade obstacles. Secondly, providing assistance with skills and the labour market guarantees that businesses can capitalise on the potential for growth by hiring people with the necessary skills and knowledge to help their businesses thrive.
© Copyright IBTimes 2023. All rights reserved.