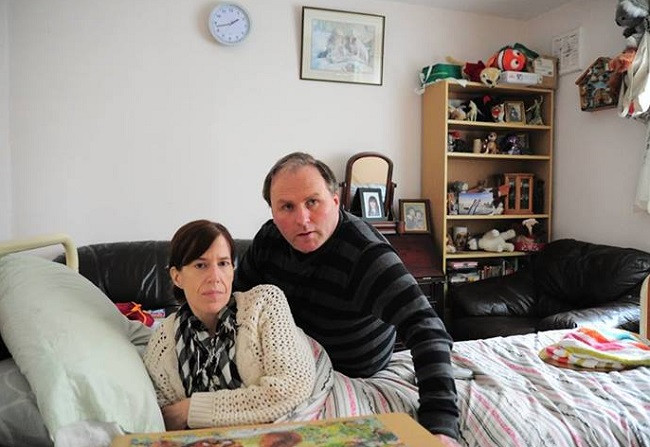 A Merseyside couple are the first in the country to have successfully challenged the bedroom tax after a judge ruled it breached their human rights.
Jacqueline Carmichael, 42, and her 24-hour carer husband Jayson took Sefton Council to court for forcing them to pay an extra £56 a month for having a two-bedroom flat in Southport.
The couple cannot physically share a bedroom because she suffers from spina bifida. She requires a specially-made electronic mattress to help alleviate the pressure of bed sores.
The ruling could now allow 420,000 other disabled people in the country to come forward and challenge the controversial levy.
A judge concluded that, because of Jacqueline's condition, "the appellant is entitled to two bedrooms under the provision of the Human Rights Act."
Jayson, 52, said: "Everybody is delighted, if not a little shocked by this result. This extra money will do us the world of good.
"I've said all along the Tory politicians were not listening to us and were refusing to acknowledge the hardships of husbands or wives who are the main carer in a relationship."
But he added: "An appeal by the Department for Work and Pensions or our council may be around the corner."
Their win is said to be the first victory against the bedroom tax in the country. It follows their failed High Court appeal, where they challenged the legality of disabled people being hit by the tax.
Richard Stein, of Leigh Day ­Solicitors, who represented the Carmichaels, said: "This is a substantial victory as it confirms the judge believes they are entitled to a bedroom each.
"This will help our case. It's further proof the bedroom tax is an unlawful attack on ­disabled people."
Sefton council said: "We have no choice but to administer housing benefit in line with government legislation."