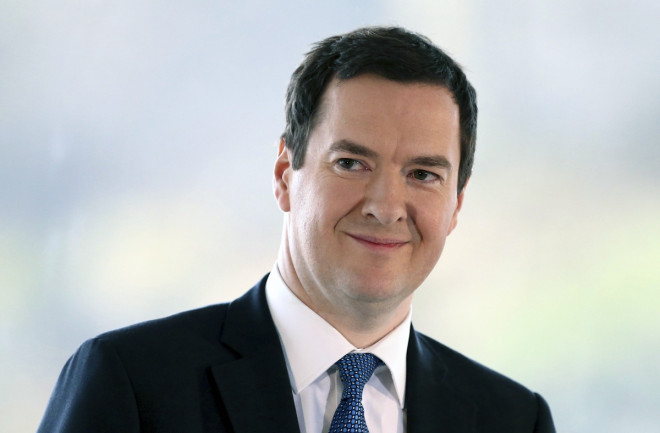 Britain's public finances are in better health than they were expected to be in a boost for Chancellor George Osborne.
According to the Office for National Statistics (ONS), public sector net borrowing was £107.7bn (€131bn. $181bn) in the 2013/14 fiscal year. That is excluding the effects of bank bailouts, the Royal Mail sale, and other one-offs.
It is just under the £107.8bn predicted by the Office for Budget Responsibility (OBR), the UK's independent fiscal watchdog.
And the deficit fell faster than expected too. In the same fiscal year the deficit was £82.8bn, down 9% on the previous year and ahead of the OBR's £83.7bn estimate.
"The revenue boost from stronger economic growth so far is a bit less than usual, possibly reflecting the mix of rising income tax allowances, tax credits, low pay growth and stronger job growth," said Michael Saunders, Citigroup's UK economist.
"But, even if this effect continues, the fiscal deficit will probably again undershoot the OBR's forecast in the 14/15 fiscal year."
Osborne is trying to bring down the fiscal deficit by slashing structural public spending under a programme of austerity, which he argues is essential to the long-term health of the economy.
Critics of austerity say he is cutting too quickly and should instead increase spending to stimulate the economy before making structural changes to the public budget.
This would then ease the burden of spending cuts on services and welfare payments because Britons would be in better position financially to shoulder them.
The UK economy will grow by 2.9% in 2014, according to the International Monetary Fund (IMF), the fastest rate of any Western economy.