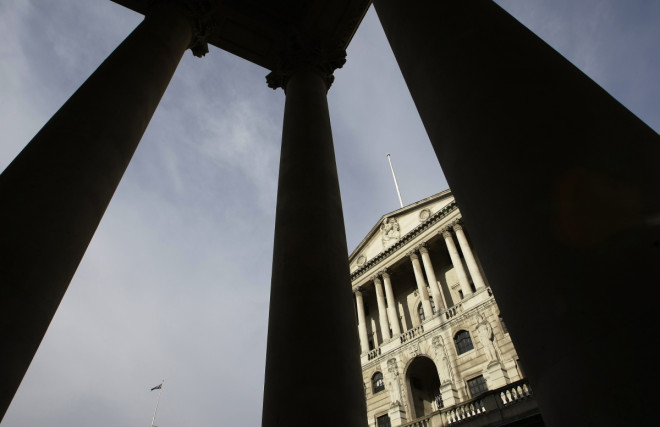 Bank lending to big and small businesses in the UK is falling according to the Bank of England, despite the strengthening economic recovery.
Business investment remains weak. Chancellor George Osborne wants businesses to bolster the UK economy by investing in expansion and job creation, boosting growth.
He is concerned that the economy has not rebalanced away from its heavy reliance on the service sector, which accounts for around three quarters of GDP, and consumer spending.
So far much of the recovery has been powered by the residential housing market, with house prices rising in all regions of the UK once again, and consumers wearing down their savings in order to splash out on goods and services.
According to the Bank of England's Trends in Lending report for the three months to February, business lending fell by £500m over the year.
The BoE report blamed in part the commercial property sector for the annual drop. Stock lending in this sector contracted by 8.1% over the period.
"This contraction in the stock of lending to the real estate sector has sharpened in recent months as borrower repayments have started to increase, aided by improvements in the performance of the market," said the BoE.
"In recent discussions some major UK lenders noted the presence of alternatives to bank lending, such as non-bank lenders, in the commercial real estate sector. Excluding the real estate sector, net lending to businesses was close to zero over the past year."
Business investment is forecast by the Office for Budget Responsibility (OBR), the independent fiscal watchdog, to pick up over the coming years.
And several indicators, such as the Deloitte survey of chief financial officers, suggest that the appetite for taking investment risks is growing among firms.
Banks are being encouraged to lend to businesses through the BoE's Funding for Lending scheme.
This offers banks cheap cash to fund their operations. The rates at which they can borrow from the BoE are cheaper than in the market.
But in order to access the discount funding they must lend to businesses. The more they grow their lending to firms, the higher the value of cheap money the BoE will lend them.
This has helped to reduce credit costs for businesses and underpin lending, despite the fall.
However, some businesses are shunning banks altogether. Alternative finance, such as peer-to-peer lending, is on the rise.
Where many banks, weary of the financial crisis, have tightened their lending, alternative lenders are a new source of affordable credit to firms, particularly SMEs.