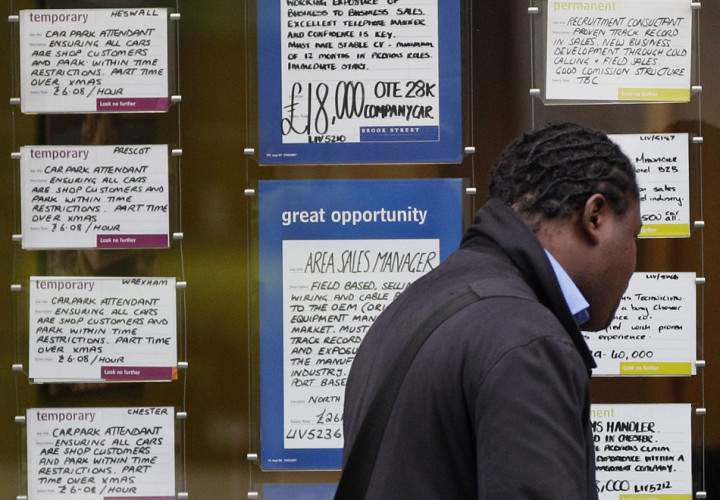 It takes a little while for cast iron to heat up. Once it does and the heat is turned off, it takes longer to cool down.
As the government continues to turn up the heat on the steely British public, it should remember that.
Underemployment is soaring as people cannot find enough work to satisfy their needs. It is harder for temporary workers to find the comforting security of a permanent job.
Welfare support for the working poor is being snatched away.
The government tolerates the exploitation of consumers by private firms providing public services all in the name of profit.
Loyal public servants are turfed out of their jobs and the lifeblood services to local communities that they served are shut down. Incomes are falling and the cost of living is rising.
How much more is everyone supposed to take?
A gratuitous pace and depth of government austerity may not be the sole cause of all of this, but it is the reason that people's lives are worse than they should be.
The welfare system, for all its ills, is a decent way of bolstering the incomes of the low paid to make working worthwhile.
It liberates money from the thin end of the wealth funnel where it accumulates and gives it back to the many whose labour created it in the first instance.
What's more, welfare recipients tend to spend their money rather than hoard it, which means it makes its way back into the economy anyway.
As the government strips away this support, from the so-called "bedroom tax" to below inflation payment rises, the working poor get poorer and so does the wider economy.
It compounds the effects of a real pay cut on struggling families, who have had every last drop squeezed out of them by an ever-rising cost of living and wages fall to the same levels a decade ago.
Notorious liars - the Liberal Democrats - have been foghorning about the personal allowance threshold being lifted.
"How would you use an extra £600?" asks the Lib Dem propaganda.
This pernicious scumbaggery is why they deserve to be thrown out of every single one of their House of Commons seats by the scruff of their necks.
How will we use the extra £600?
We'll use it to plug the hole left by VAT rising to 20%, which more than offsets the personal allowance changes.
We'll use it to heat and power our homes as we watch the big energy companies - a cartel known for price fixing - who put our bills up to bulk up their profits. We'll use it to catch public transport, whose inflation-busting fares swipe more from our wallets each year. We'll use it to try to soothe the stinging slashes inflicted on us by welfare cuts.
When the government says it wants to make work pay, what it means is it that it wants to make those out of a job even poorer.
As we are being told to work harder and be more productive, but for less and less pay, we will all ask ourselves the same questions.
What is the point in grinding your joints to dust if there is no fair reward at the end of a day's work? Whatever happened to a fair day's wages for a fair day's work? What is the point in a government that cannot help support the incomes of the people it represents?
Related articles:
UK Employment Will Rise as Wage Decline Continues
UK Underemployment Soars by 1 Million Since Financial Crisis
UK Wages Slump to Lowest Level in a Decade - ONS
Osborne's Budget 2013: Income Tax Relief Won't Ease Pain of VAT Hike, Says TUC