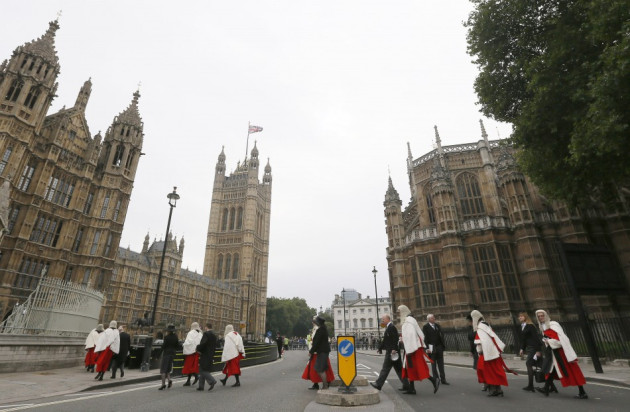 British politicians have expensed hundreds of thousands worth of energy bills despite the ordinary taxpayer struggling to keep up with the raft of energy price hikes over the last few years.
At least 340 MPs had £200,000 (€236,000, $319,000) of their energy bills paid in 2012 at a time when there is wide public outrage at the soaring costs of UK energy prices.
Nadim Zawahi, MP for Stratford upon Avon, claimed the highest amount at £5,822 while Peter Hain, the former Northern Ireland secretary, claimed £4,751.
Labour leader Ed Miliband, who at the party's conference in September, promised to freeze energy prices for two years if elected at the 2015 election, claimed £403 in utility bills while deputy prime minister Nick Clegg claimed £254.
The former defence minister Andrew Robathan claimed £4,586.
Bills of over £1,000 were submitted by 41 MPs while 78 MPs made claims for £500 in the run up to March 2013.
Some 310 MPs claimed nothing for their energy bills.
All the figures come from an investigation by the Sunday Mirror.
MPs who have claimed expenses on their gas and electricity bills in their second homes have not broken any rules but these revelations might upset voters that struggle to cover their increasingly expensive energy bills.
Under current rules, MPs can claim a maximum allowance in a year on their second home of £20,100.
This amount can cover costs including council tax, energy bill and any other outstanding bills that need to be paid.
Meanwhile the average UK consumer has been hit by higher energy bills.
Britain's largest energy firms were recently scrutinised by a parliamentary committee of MPs as to why prices in Britain keep on rising and what could be done to solve the problem.
The "Big Six" account for 99% of the UK's energy sector.
Recently, Centrica said it will raise its household charges for electricity and gas by an average of 9.2% from November. Meanwhile, its subsidiary British Gas said its electricity and gas prices will rise by 10.4% and 8.4% respectively, from 23 November.
SSE also announced it will raise its charges for electricity and gas by an average of 8.2%.