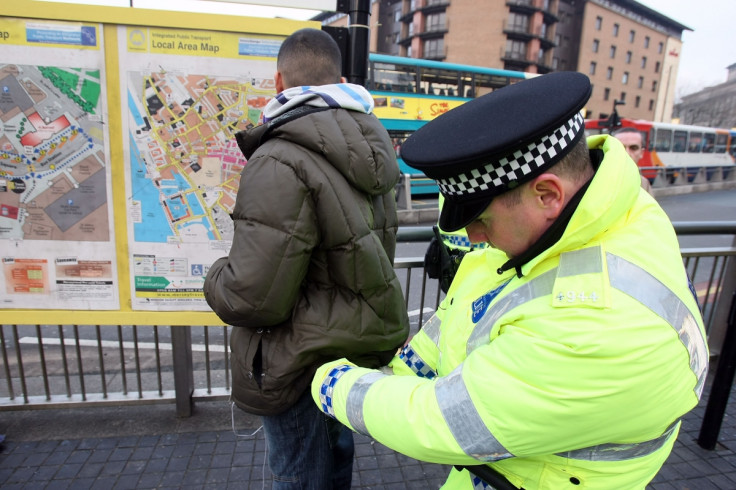 A reduction in the number of stop and searches across Britain has led to an increase in the number of knife crimes, according to the country's most senior police officer.
Sir Bernard Hogan-Howe, the Metropolitan police commissioner, is said to be considering increasing the number of stop and searches in some areas of the UK after knife crime in in London rose by almost a quarter in the last year.
The Home Secretary Theresa May championed the move to decrease police stop and search powers, believing the tactic was a "waste of time".
There were reportedly more than 1,600 cases of youths being stabbed in the capital in the 12 months to May 2015, a 23% increase on the previous year.
Howe is now considering increasing the number of stop and searches being carried out by his officers in areas with high levels of knife crime and gang violence.
He told BBC London: "Over the last three years we have listened to feedback from the public about too much ineffective stop and search. We have worked to make it more targeted and have seen a broad reduction in violence, shootings and stabbings.
"But over the last three months there has been a rise in stabbings and that has caused us to review our position on stop and search. We were doing too much; repeatedly stopping people who have done nothing wrong can't be right. But if we are getting to the stage where people think they can carry knives with impunity, that can't be good for anyone.
"Stop and search is a reasonable tactic when used in the right way. We don't want to see a return to a million stop and searches, but there is an argument for more use of stop and search focused on high knife crime areas and targeting gangs. Our 1,200 Trident Gang Crime officers have a big part to play in this.
"If we know people are violent and carry knives, then we have the power to prevent them hurting people and we should stop and search them every day.
"Being caught carrying a knife is less serious for the suspect than using it. There is draft legislation on the statute book which would lead to people being sent to prison for six months if they're twice caught carrying a knife. The same sort of legislation has worked to tackle gun crime. We need simplicity for these offences that gang members understand."
Following the comments made by Howe, May told the Times: "If the stop and searches do not continue to fall, if the use of these powers does not become more targeted, and stop-to-arrests ratios do not improve, then I will not hesitate to bring in primary legislation to make it happen."
A spokesman for the Mayor's Office for Policing and Crime said: "Overall, knife crime is at its lowest level in seven years and knife-crime-related deaths have fallen by around a third since 2008. However, we are not complacent."