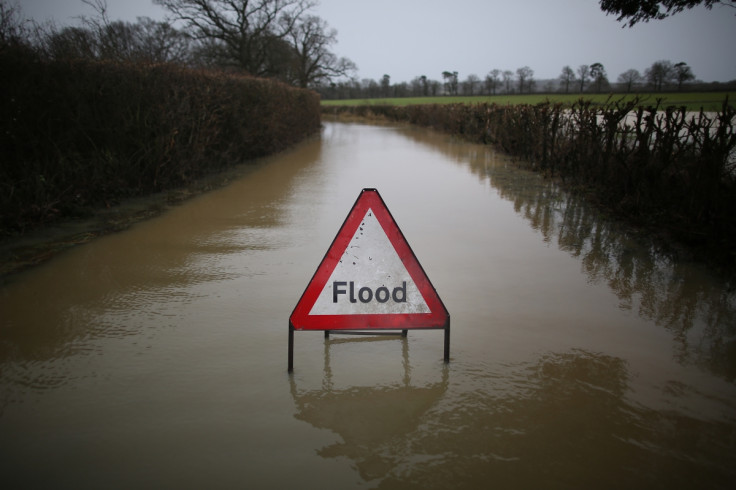 Nearly 40 flood warnings are in place across the Midlands and eastern parts of England following recent heavy downpours which caused travel chaos in the area. More than 110 alerts, meaning flooding is possible, are also in place across the whole of the UK.
Motorists in some of the worst-affected areas in the Midlands are being told to stay away from the affected roads. More than a dozen schools have also been closed in Warwickshire and another seven in Worcestershire.
The rain is forecast to be limited to a few spots in central England on Thursday (10 March) and there isn't expected to be a repeat of the overcrowded scenes at London's Euston train station on Wednesday (9 March) following the cancellation of services to Rugby and Milton Keynes.
British Transport Police were forced to form a "human barrier" at the station as passengers piled up on the platforms because of the delays and cancellations.
Train Operator London Midlands added bus replacement services were "not an option" due to the weather conditions in parts of Northamptonshire.
Virgin added there will still be some disruption to some services to and from Rugby train station due to safety inspections following earlier flooding on the lines.
List of roads still affected by floods
A14 Westbound closed, queueing traffic due to flooding between J21 A1 (Brampton Hut) and J19 (Easton / Wooley)
A428 Coventry Road closed due to flooding at School Street in Warwickshire
A4034 Oldbury Road in both directions closed due to burst water main between Uplands Avenue and Mincing Lane / Penncricket Lane
Sections of the A3400 in Warwickshire