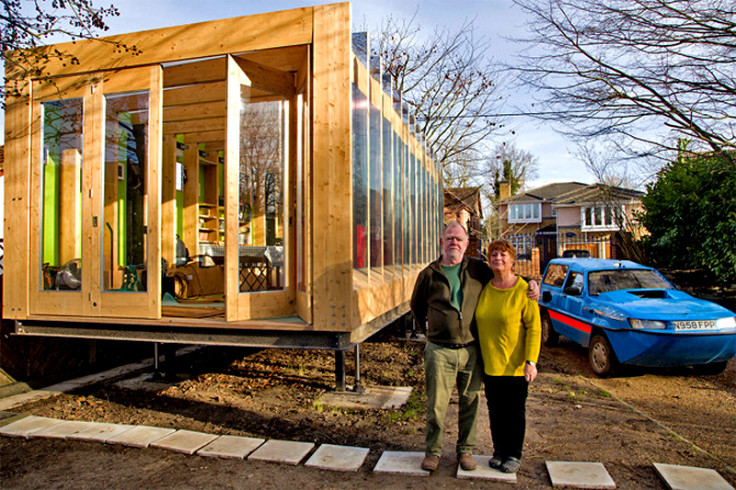 A couple from Middlesex have commissioned an architecture studio to build them a solution to flooding − a greenhouse that can be elevated on legs during severe flooding and used to protect their belongings.
Having your home flooded is a horrible experience and various parts of the UK have suffered badly from winter floods, in particular most recently Cumbria and Yorkshire in England, as well as parts of Scotland, Wales, Isle of Man and Ireland.
Erica and Peter are homeowners who live in Middlesex on the bank of the River Thames. Unfortunately, in recent years they have been flooded five times. Unwilling to move from their tranquil riverside home but looking for a solution, the couple decided to talk to an architecture studio, which came up with a solution.
The "Greenhouse that grows legs" is a 312 sq ft flood-proof building made from glue laminated timber sections on a bespoke steel frame, supported on four hydraulic legs that can lift the building 800mm (2.6ft) off the ground on demand.
"The aim was to construct an experimental building exploring a novel approach to flood defence whilst not compromising the quality of the buildings design. It is a Greenhouse Which Grows Legs, but we think it's also a very nice greenhouse," writes Between Art and Technology (BAT) Studio, an architecture firm based in London.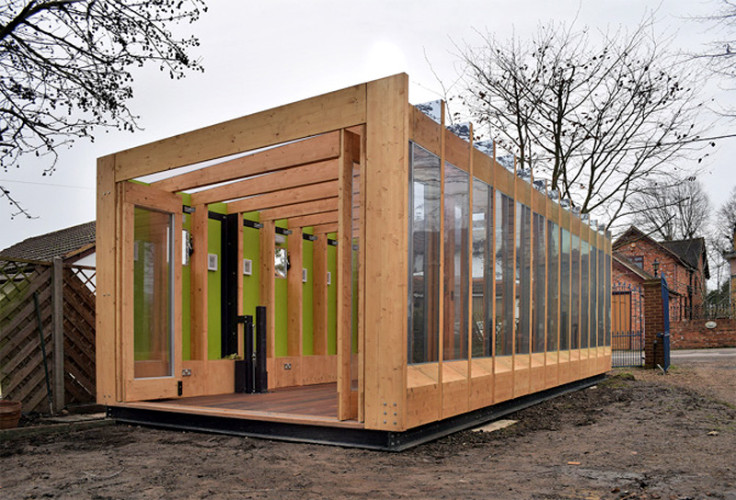 "The structure of the building itself is formed from glue laminated timber sections. Along the building's most prominent facade, the 'glulam' columns are expressed externally and have mirrors bonded to their sides. The result is an ambiguous visual effect which blurs the building, its contents and its surroundings. As the building becomes established and filled with plants we hope this effect will become better and better."