Severe weather warnings have been issued for most western areas of the UK as some areas could see as much as 150mm (5.9in) of rain fall over between Tuesday (26 January) and Wednesday. Floods are expected in south-west England and western Scotland with further alerts put in place across northern and south-east England as the snowstorm which hit the US drifts over the UK.
The Environment Agency is warning the main areas at risk of flooding include communities in Cumbria, Lancashire, Yorkshire, the Midlands and the south-west as well as central southern England. There is also the possibility for some flooding along the rivers Severn and Wye as rainfall causes river levels to rise.
The Met Office has warned there will be heavy and persistent rainfall and a risk of severe gales for exposed coasts and hills areas on Tuesday going into Wednesday.
The Met Office's chief forecaster said: "An active frontal system is expected to become slow-moving across Wales, north-west and south-west England through the second half of Tuesday, and into Wednesday, before clearing to the south on Wednesday afternoon.
"Warm air of tropical origins is expected to be entrained into the system, leading to abundant moisture and heavy rain. Many parts of the warning area could see 30-60 mm of rain, whilst the most exposed upland parts of north and south Wales, could see 100-150 mm. As such, there is the potential for river flooding, and also standing water on roads."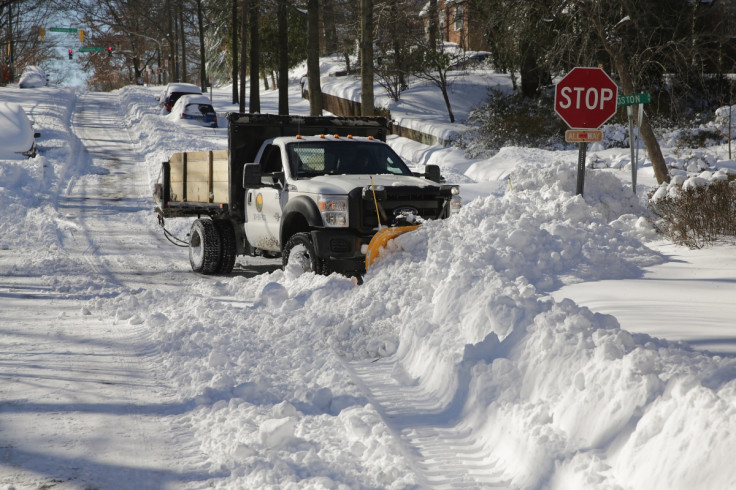 The government is warning people to be vigilant and not to take risks as areas in Cumbria, Lancashire and Yorkshire could see a repeat of the severe flooding witnessed in December.
Chris Wilding, National Flood Duty Manager at the Environment Agency, said: "Heavy rainfall brings the risk of flooding on Tuesday and Wednesday across the south west, Midlands, Cumbria, Lancashire and Yorkshire, with the potential for high waves along south west and north west coasts.
"Our teams have worked around the clock over the past few months, first responding to the recent floods and then helping support communities with recovery, and we will continue to do so with more heavy rainfall on the way. Our thoughts are with all those who have suffered serious flooding over the past few months, and it is once again vital that people prepare for heavy rainfall and the risk of further flooding.
"We will issue flood warnings and alerts where necessary as rivers respond to the rainfall, which could also inundate drains, so people need to be ready for flash flooding in some places. We urge people to check their flood risk, prepare for flooding, follow the advice from emergency services and never risk driving through flood water."
At least 29 people died after Storm Jonas hit the east coast of the US, with some parts seeing as much as three feet of snow falling.