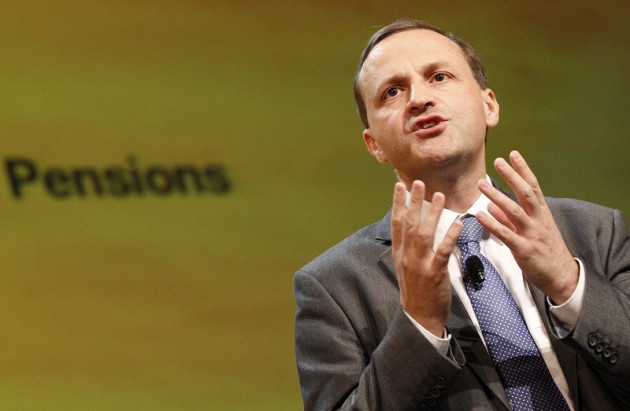 Consumer group Which? has called on the Pensions Minister Steve Webb to do more to protect people's retirement funds.
The organisation is lobbying for "better minimum standards" for all workplace pensions and has asked Webb to lower the proposed cap on administration fees for auto-enrolment schemes from O.75% to 0.5% and be extended to cover all new and existing workplace schemes.
Which? claimed the "seemingly small" reduction could mean a difference of £40,500 ($65,152, €48,242) in an employee's pension fund at retirement and save consumers around £4.8bn over the next decade.
"Millions of people are currently paying in to rip off pensions, but many might not realise so much of their money is being taken in fees until it's too late," Richard Lloyd, Which? executive director said.
"While we strongly support the direction of the government's plans there is an urgent need for better minimum standards for all workplace pensions so people can be confident that they are being enrolled into high quality, good value schemes.
The consumer group also wants the government, as part of its Hands Off My Pension campaign, to ban hikes on annual management pension charges when a worker switches job.
But Tom McPhail, head of pensions research Hargreaves Lansdown, argued that the 0.5% charge would ridicule the National Employment Savings Trust's current charging structure.
The government sponsored scheme sees savers pay an annual management charge of 0.3% on the total value of their fund and a 1.8% charge on each new contribution.
"A simple charge cap of 0.5% across the board would make NEST a rip off pension, as anyone joining NEST for less than 16 years will end up paying more than 0.5% in total charges," McPhail explained.
"This is obviously a ridiculous accusation, NEST is a very good pension scheme set up on competitive terms. The focus should be on legacy schemes as market forces are already successfully at work on new schemes."
A Department for Work and Pensions spokesperson added: "We are consulting on a charges cap which could be as low as 0.75% and we look forward to receiving responses from a range of stakeholders."