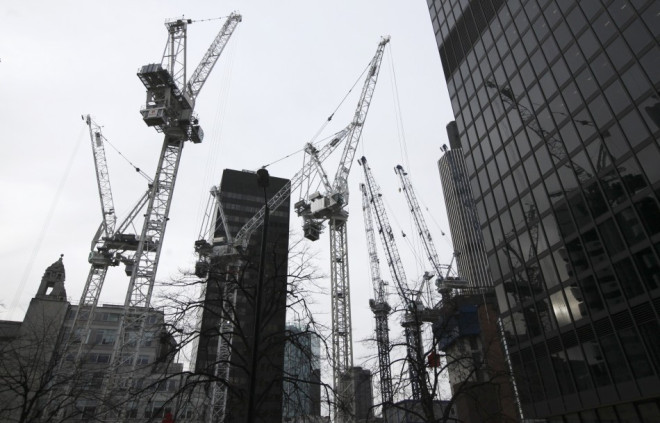 Labour has accused the government of making "reheated announcements" on infrastructure after the prime minister and chancellor unveiled a list of 200 projects set to start or finish in 2014/15.
The projects have previously been announced, but the government is keen to show that they are moving forward after criticism from industry groups and firms that it has been sluggish on infrastructure.
However, the document listing the projects admits that the start and completion dates can only be projected because those being privately funded are subject to the whims of developers – who may change timescales.
"Because of the tough decisions we have taken in day to day spending, we can prioritise public investment where it is most needed and create the right conditions for private investment in infrastructure where it brings value for the taxpayer," said Chancellor George Osborne.
Labour hit back at the government's record on infrastructure.
"Under David Cameron and George Osborne, despite multiple infrastructure plans and reheated announcements like today's, infrastructure output in the economy is down more than 10%," said Chris Leslie, Labour's shadow chief financial secretary to the Treasury
"The government's overall infrastructure pipeline in December showed fewer than a quarter of projects 'in construction'. We are seeing the lowest peacetime level of house building since the 1920s and more cuts are planned to capital spending next year.
"Investors need certainty and delivery, not just another load of warm words."
The government has sought to stimulate infrastructure work through a number of measures. Under its UK Guarantees Scheme it has £40bn of support for the finances of projects struggling to get started because of a lack of affordable credit.
And there is a review of UK planning law underway with the ambition of stripping away much of the red tape standing in the way of infrastructure work.
"The government has made all the right noises on infrastructure but the pace of delivery has been slower than businesses would like," said Nicola Walker, director for business environment at the Confederation of British Industry (CBI), the UK's biggest business lobbyist.
"We urgently need to get Britain building so the current focus on projects that will be started or completed this year is welcome."
Of the more than 600 projects in the pipeline for the coming years, worth around £240bn, 64% will be funded privately. The public purse will fund 19% and public-private partnerships will make up the rest.
Public investment in infrastructure is set to fall slightly between 2014/15 and the following year from £27.7bn to £27.5bn.
Among the biggest projects in the pipeline is the controversial High Speed 2 rail network to better connect London and the north.