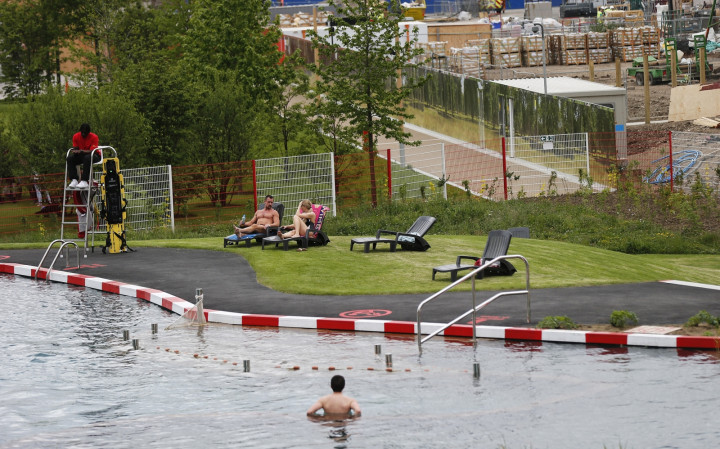 The UK government has begun selling off its 36.5% stake in the King's Cross redevelopment project in London.
The sale of the government's investment in the 67-acre (27-hectare) site around King's Cross and St Pancras stations, which is being redeveloped with offices, shops and colleges across 50 refurbished buildings, will be a multi-million pound deal with all proceeds returning to the Treasury.
It was first announced by Chancellor George Osborne in June as part of a privatisation programme to help lower Britain's public debt.
Logistics firm DHL is also selling its 6% stake in the project, whose other shareholders include Australian pension provider AustralianSuper (25%) and Argent King's Cross, the estate's asset manager working alongside Hermes Investment Management (32.5%).
"By selling the government's shares in King's Cross Central we are selling an asset we no longer need to keep and realising its value for the taxpayer," Transport Minister Robert Goodwill said in a statement.
"The sale will help reduce the deficit and by doing so deliver lasting economic security for working people."
Greg Hands, chief secretary to the Treasury, added: "Cutting the deficit and building a strong economy are priorities for this government. Key to this is getting out of the business of owning assets that should be in the private sector.
"Selling our stake in the land around King's Cross is an important milestone which will raise money to pay down the public debt while also encouraging private sector investment in an important London site."
'Excellent value'
The redeveloped site encompasses 5.8m sq ft of offices, apartments, retail space, colleges and leisure areas with 20 new streets, 10 new parks and three new bridges across Regent's Canal.
It contains the offices of Google, Havas and BNP Paribas Real Estate and the University of the Arts London.
"This investment not only offers a shareholding in a new London estate but also a leading mixed use regeneration scheme," said Stephen Down from real estate agent Savills, which is advising the government on the sale.
"With added phases of development underway, this represents excellent value in a market which is set to benefit from further rental growth."