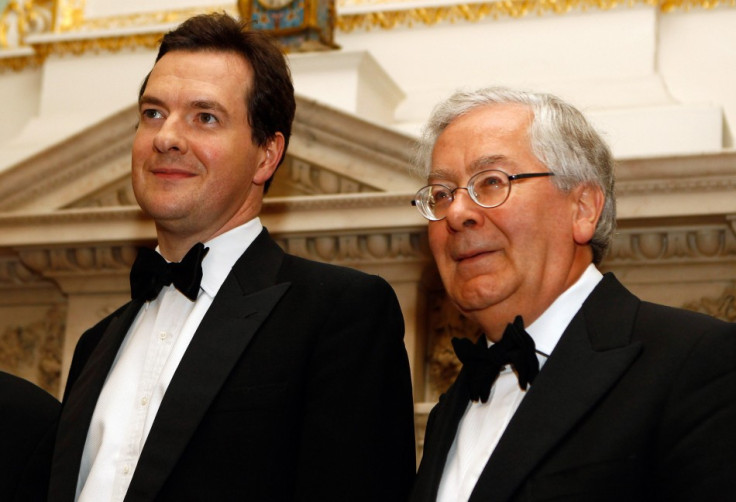 UK Growth figures show that the economy grew between April and June with growth at 0.2 per cent in the last three months. The weak figure from the Office for National Statistics will put pressure on the government to boost growth. Chancellor George Osborne has said that the government will stick to its economic plan "in a world of very great uncertainty." There will now be growing calls from the shadow chancellor, Ed Balls, to adopt a plan B amid fears that the UK can't support the deficit reduction plan with such poor growth figures.
Growth in the UK economy slowed in the three months to 30 June, partly because of the extra bank holiday in April. Gross Domestic Product (GDP) grew by 0.2% in the second quarter, according to the Office for National Statistics. It grew by 0.5% in the previous three months, but contracted by 0.5% in the last three months of 2010.
Ed Balls has also urged the chancellor to reverse the rise in VAT that came into effect at the turn of the year. "Consumers and businesses have reined in their spending and investment plans as they anticipate spending cuts and tax rises which go too far and too fast," said the shadow chancellor.
The figures may make worrying reading for the government especially considering that the economy only managed to grow by 0.2 per cent quarter on quarter in the second quarter and contribute 0.1 percentage points to GDP growth. Although no details will be announced on the expenditure side of the economy it is evident that consumer side of the economy was muted as retail sales rose by a modest 0.4 per cent quarter on quarter.
The Bank of England is expected to report on Thursday that mortgage approvals for house purchases rose modestly to 46,000 in June and to a four month low of 45,477 in April. Mortgage approvals are expected to remain very low in June compared to long term norms. The Bank of England is also forecast to report that net mortgage lending amounted to just £1.0billion in June - a direct consequence of both current low mortgage activity and desire of a number of homeowners to reduce debt by paying off their mortgages.
The news has been described by George Osborne as "positive" news, with the Chancellor adding he believes that the figures show that the measures the coalition government has taken are working. However, there are regional weaknesses and some smaller businesses are struggling to trade regionally. It is only those businesses that have a market share outside of the UK have had some relief.