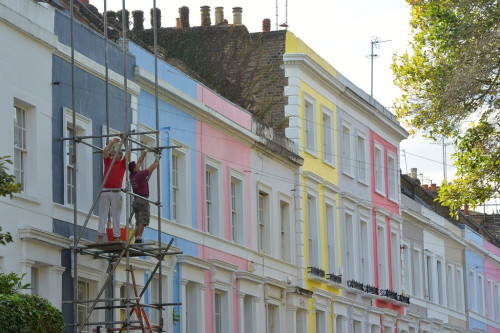 House prices in the UK are expected to rise over the next three months amid an inadequate supply of new homes on the market, a survey showed on 16 January.
The Royal Institution of Chartered Surveyors (RICS) said of 61% of surveyors polled in December 2013 predicted prices would rise over the next three months, up from 59% in November, and the strongest consensus since September 1999.
However, RICS' headline house price balance measure eased to +56 in December from +58 in the preceding month.
The latest reading missed a Reuters poll consensus of +60 but still concluded the first four-month stretch of above +50 readings since 2002.
The RICS survey also showed that house prices rose in every area of Britain in December. London and the south east of England logged the biggest house price gains, RICS said.
Britain's housing market has been boosted by rising employment, low interest rates and government programmes such as the controversial mortgage-easing Help to Buy scheme.
However, RICS warned again that the demand for new homes continued to outstrip supply.
Its sales-to-stock ratio for December, a measure of tightness in the market, hit its highest since September 2007, around the onset of a credit crunch that triggered the global financial crisis. It rose to 35.2% from 34.65% in November.
Home Sales Jump
The December survey also revealed that the number of homes sold per chartered surveyor that month struck its highest point since March 2008.
Over the festive period, the average number of transactions per surveyor, by branch over the preceding three months, hit 21.3, more than double the lowest point of the downturn back in January 2009 when respondents were selling a mere 9.8.
Peter Bolton King, global residential director at RICS said in a statement: "On the face of it, [the survey] seems like good news but unless we see a marked increase in the number of homes coming up for sale we could well be looking at price rises becoming unsustainable in some areas."
Bank of England Governor Mark Carney on 15 January forecast British house prices would continue to rise robustly until mid-2015, as part of a broader revival in housing market activity.
At a national level, house prices are still 5% below their peak and critics of the government's policies say its Help to Buy scheme could drive house prices higher than boosting residential construction in the UK.
The slight dip in RICS' headline house price balance matched a survey by mortgage lender Halifax last week, which showed house prices dropped by 0.6% in December.