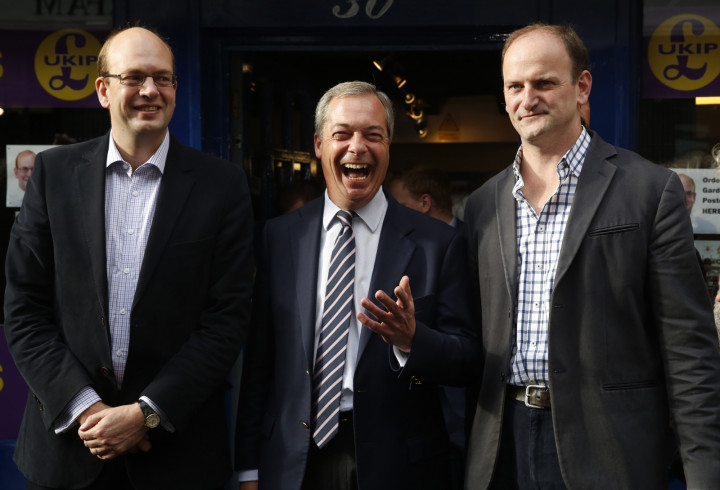 British house prices will tumble in areas where people voted for Ukip because it will tarnish the reputation of the region due to the party's infamous views over immigration, say Conservatives.
According to Tory politicians, this happened before, when people voted in the British National Party (BNP) into the London borough of Barking and Dagenham. This led to middle class families leaving the area, house prices falling and property prices rising in surrounding areas due to the flight of people.
Charles Walker MP for Broxbourne said: "The danger is if you vote Ukip, the value of your house will go down."
Ukip's leader Nigel Farage has since hit back at the Conservatives' use of house prices to ward off potentially defective votes.
"It's an absurd utterance, from a candidate who fails to impress," say Farage.
"The Tories' desperation has reached new levels. It's not going to impress anyone."
The Rochester and Strood by-election on Thursday is tipped to be close fight between Tories and Ukip.
Conservative MP Mark Reckless defected to Ukip in September this year and is trying to take the Rochester seat. Houses half an hour from the city centre can go for £400,000.
Tory Tolhurst is using the fact she "was born and raised" in Rochester and therefore should have the edge over Reckless.
"A lot of people have said 'We are going to vote for you because we do not want a Ukip MP'," said aid Kelly Tolhurst, Tory candidate.
"The people of Rochester and Strood are good people, balanced people and we care about our area."