In case you hadn't noticed, David Cameron is quite good at politics. The Conservative prime minister broke out of a coalition government to win a majority at the 2015 general election, after all, despite several years of austerity and expectations that he would lose.
And his new housing policy is just that: good politics. He is extending the section 106 planning rule for housebuilders -- that they must include affordable rental properties in their developments -- to what he calls "Starter Homes".
A Starter Home is a property up to £250,000 in value outside of London, and £450,000 inside, available to first time buyers under 40 years of age and available for sale at least 20% below the local market price. The catch is they cannot sell the home for five years.
This extension of section 106, argues the government, gives local council planners more "flexibility" in approving building work -- so 200,000 more homes will be built by 2020. It means developers can ask to meet their affordable home obligations with properties for sale rather than rent, which may make some sites more commercially attractive than before.
Flipboard magazine: IBTimes UK's London rents crisis series in full
"Those old rules which said to developers: you can build on this site, but only if you build affordable homes for rent. We're replacing them with new rule," Cameron told his party conference in a keynote speech. "You can build here, and those affordable homes can be available to buy. Yes, from Generation Rent to Generation Buy. Our party, the Conservative party – the party of home ownership in Britain today."
This is good politics because it speaks to the home-owning aspirations of many people out there, who will welcome a help up onto the first rung of the property ladder. After all, 86% of people want to own, not rent, their home, according to the British Social Attitudes survey. But just because it is good politics does not mean it is good policy -- it looks like a reheated Help to Buy scheme. Here are some of the problems with Cameron's Starter Homes.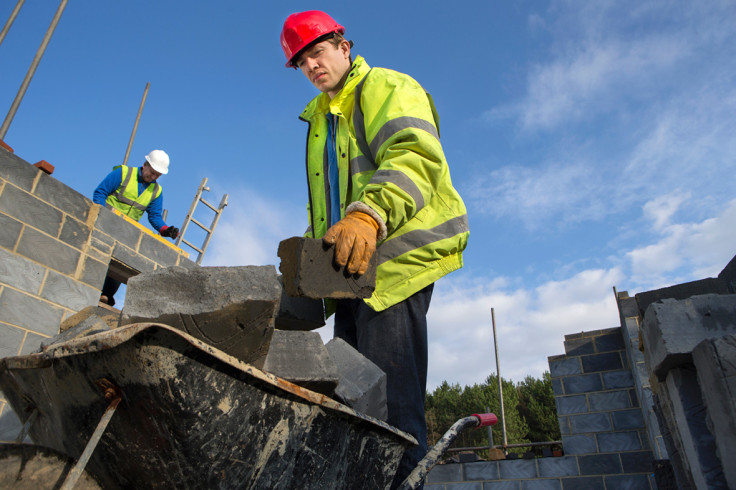 Renters lose out.
A shortage of private rental housing, particularly in London and the south east of England, has forced up rents sharply in recent years, well ahead of income growth. So there is a desperate clamour for affordable rental property. Council waiting lists for social housing are overflowing. There were 1.37 million households on local authority waiting lists in England and Wales in 2014, according to data from the local government department in Whitehall.
By weakening rules that encourage developers to build affordable rental homes, there will be a smaller supply of cheap rent properties for people and families who need them -- putting extra pressure on the already inadequate stock of affordable homes. Instead of building rental properties, most developers will opt for the Starter Homes option.
"Starter homes will do nothing for renters who are really struggling," said Dan Wilson Craw, policy manager at the Generation Rent campaign. "Under the prime minister's plans only 200,000 relatively well-off households will get to buy a home. But there are 5 million households who will remain stuck in private rented housing, paying out half of their income to their landlord. If David Cameron prioritised building social housing instead, he would finally begin to fix the affordability crisis. With lower demand for private rentals, rents would fall, and private renters could start saving for that home of their own."
It's a big subsidy for those who are already pretty comfortable.
Cameron's prime ministership has been about reviving the Thatcherite vision of a property-owning democracy. So he has thrown his weight behind things like the Help to Buy scheme, and extending the Right to Buy to housing association tenants, focusing on the demand rather than supply side with cheap credit and taxpayer-subsidised property purchases.
But who will really benefit from the new Starter Homes package he has announced? Will these homes be as affordable as he suggests, even at 20% below the market rate? The housing charity Shelter argues that these homes are still unaffordable for the vast majority of people. It calculates that average earning families will be priced out of affordable Starter Homes in 58% of local authorities by 2020. Only those who can put enough money away for a deposit, have one to hand already or can be gifted money by relatives will benefit.
"You don't solve an affordability crisis by getting rid of the few affordable homes we're building, yet that's exactly what this policy will do," said Campbell Robb, chief executive of Shelter."Our research has shown that these Starter Homes will too often only be 'affordable' for higher earners, not the millions of people working hard for an average wage who will be left stuck in expensive private renting."
After five years, those relatively wealthy few who could actually afford Starter Homes will be gifted a fifth of their property's original value -- for nothing -- plus whatever else it has accumulated in price over that time. While those below who could not afford the scheme are stuck shelling out on expensive rents.
This is not the solution to the housing crisis Britain needs.
What Britain needs is more homes. That is the only sustainable solution to a housing shortage and rising population, which is driving up house prices and rents. Homes are being built at a level around half what we need to meet demand. Some of the answer lies with developing brownfield sites. Some of it council housing. A new generation of garden cities. Relaxing further the planning laws and abolishing much of the unwarranted green belt protection in London and the south east.
Stewart Baseley, executive chairman of the Home Builders Federation, welcomed the policy shift: "Greater flexibility in the way affordable housing is provided should not only speed up the process of securing an implementable planning permission but also make more sites viable for new housing. This will in turn increase availability of homes of all types and help address the chronic shortage that has been allowed to develop."
But the new rules will not necessarily encourage the construction of more homes, just a different type. It is more profitable to build Starter Homes than affordable ones for rent, so the former will, understandably, be prioritised. "There's nothing wrong with helping people on to the property ladder," said Shelter's Robb, "but the government has to invest in genuinely affordable homes to buy and rent for all of those on ordinary incomes who are bearing the brunt of this crisis."