UK immigration cap is counter-productive and risks NHS crisis, MPs say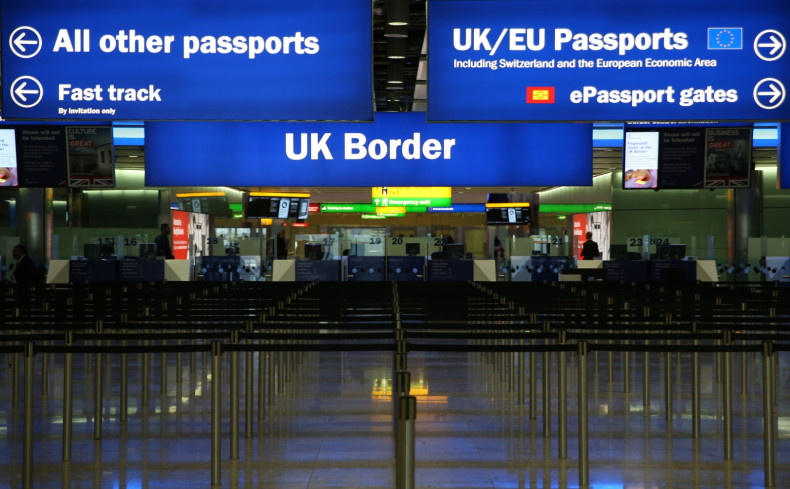 The government's immigration cap has had "no effect" on bringing down net migration and may even have made things worse, a parliamentary report has warned. Net migration rose by 30% – to a record 336,000, roughly the population of Cardiff – in the year to June.
The report by the Home Affairs Select Committee says the government's cap, introduced in 2011, has limited the number of migrants from outside the EU but "stimulated recruitment" from within Europe. It said the cap had also risked pushing the NHS towards a winter crisis after hospitals found they could not recruit nurses.
The report, published on 18 December, challenges the credibility of David Cameron's objective to bring down net migration to the "tens of thousands". It says his government's efforts may have instead been counter-productive.
The cap sees an annual limit of 20,700 visas being granted to skilled workers outside the EU. But the committee said the limit – which was oversubscribed in June, July and August – discouraged skilled workers from coming to the UK and was having a negative impact on businesses.
It added that "a large number" of applications from nurses with job offers in the UK were being rejected because of limits on the number of visas issued each month, warning this could have created a "crisis in nurse recruitment, effectively crippling the NHS over winter".
Evidence provided to the committee by The Royal College of Nursing said there were about 20,000 registered nursing vacancies being advertised in England at any one time. Many hospital bosses spoke of the difficulty of filling vacancies within the EU, saying they were having to recruit outside of the EU. Complaints from NHS Trusts said the cap was putting patients at risk, forcing Home Secretary Theresa May to put nurses on a shortage occupation list in October.
Keith Vaz MP, chair of the committee, said: "The government's immigration cap does not fit, it may even be counter-productive. It blocks the recruitment of vitally needed skills required by individual employers and the economy as a whole.
"When the cap was reached earlier this year, we saw the perverse effects of the system, as the cap prioritises higher paid jobs. In June, nurses were being prevented from working in the UK, which necessitated the Government taking emergency measures to allow recruitment to continue.
"While this was a very welcome move, it is clear to see that the system could have caused a crisis in the NHS this winter. A system which encourages panicked adjustments to be functional is not fit for purpose. Nurses should remain on the Shortage Occupation List."
The committee added: "There are no immediate consequences if the Government fails to reach its overall target to reduce migration to the tens of thousands. There are real consequences if the cap on visas is reached, as was discovered in June."