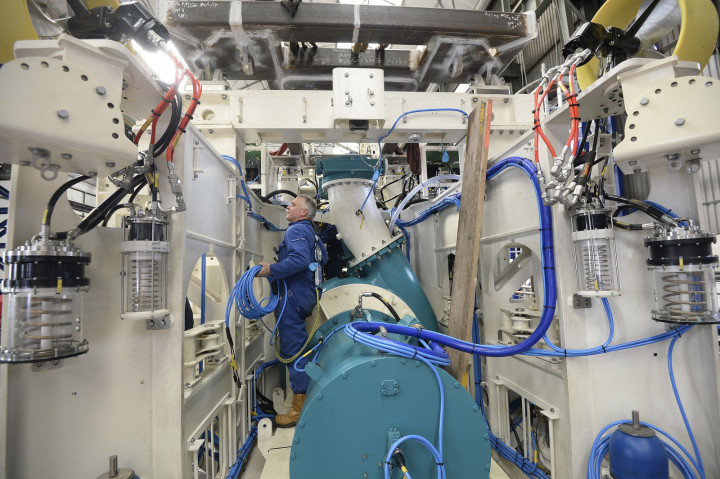 The UK's industrial output rose by 0.5%, the fastest growth for five months and ahead of the expectations of most analysts.
Electricity and gas spearheaded the spurt, growing by 3.6% over the month. Manufacturing was up by 0.3%, or 2.2% year-on-year.
The data, released by the Office of National Statistics (ONS), suggests that the UK's economic recovery, which resulted in second quarter growth of 0.8%, continued into the second half of the year.
"The main manufacturing components contributing to the increase between June 2014 and July 2014 were basic pharmaceutical products and pharmaceutical preparations; food products, beverages and tobacco; and computer, electronic and optical products. In the three months to July 2014, production and manufacturing were 11.3% and 7.6% respectively below their figures reached in the pre-downturn GDP peak in Q1 2008," said an ONS note.
"July's industrial production and trade figures provide tentative indications that the UK's strong and stable economic recovery continued into the third quarter. The 0.5% monthly rise in industrial production was a bit stronger than the median forecast of +0.3%, but in line with our expectation, and pushed the annual growth rate back up from 1.2% to 1.7%," said Jonathan Loynes, the chief European economist at Capital Economics.
The ONS has also released its UK trade statistics for July, which showed that the country is no closer to arresting its ever-expanding trade surplus, which grew from £2.5bn in June to £3.3bn in July.
However, the widening was due to an increase in imports, which jumped £1.3bn to £34.2bn, largely down to growth in the import of fuel and chemicals – further indicators of industrial recovery.
The country's exports grew slightly – up £0.5bn to £24bn, with goods shipped to the struggling eurozone increasing by less than £0.1bn.
Overnight, sterling fell below $1.61 in the wake of the narrowing gap in the Scottish referendum polls. Traditionally, a weak pound is a boon for exports, since UK goods cost less to purchase overseas. With anaemic consumption in Britain's largest market, Europe, however, it remains to be seen whether this will have a significant push on third quarter exports.