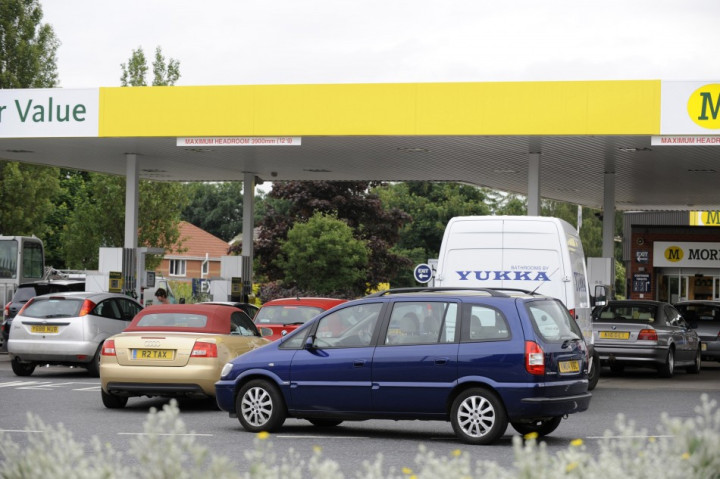 UK inflation hit its highest rate in over a year during June following a rise in fuel and clothing prices.
The Office for National Statistics (ONS) said CPI inflation hit 2.9% in June, up from 2.7% the month before. This is the highest rate since April 2012's reading of 3%.
"The inflation rate is slightly above the figures seen over the previous 12 months but below the levels reached between the start of 2010 and spring 2012," said the ONS.
Falls in the cost of air travel was the biggest drag on inflation in June.
CPIH, a new measure of consumer price inflation that includes owner occupiers' housing costs, hit 2.7% in June, up from 2.5% in May.
"The slower growth in CPIH than CPI is due principally to owner occupiers' housing costs increasing more slowly than overall inflation for other consumer goods and services in the year to June," said the ONS.
Bank of England to Step In?
Bank of England (BoE) Governor Mark Carney has signalled that UK monetary policy will remain loose for the time being. He told markets not to expect a hike in the base rate, which is at its record low of 0.5%, any time in the near future.
The central bank's quantitative easing (QE) programme, called the Asset Purchase Facility, stands at a value of £375bn (€432bn, $564bn). Many economists had anticipated a further £50bn of gilt purchases through the programme, but a recent uptick in economic data has diminished the likelihood of more stimulus.
However it is unlikely Carney will seek to unwind the vast QE programme, which has been in action since January 2009, for some years as the economy takes its first tentative steps towards a recovery.
Concerns over sticky inflation, which has been above the government's 2% target for almost four years, and the saturation of QE's impact on the markets meant policymakers held off of further stimulus despite the threat of a triple-dip recession at the beginning of 2013.
The BoE expects inflation to fall to its target in 2016, but much of what impacts the headline figure is out of its control, such as fuel prices and tuition fees, which have both caused a spike in recent months.
There are signals that the British economy is beginning on its long road to recovery. The International Monetary Fund (IMF) lifted its UK growth forecast for the first time in more than a year, predicting 0.9% expansion in 2013 against a previous estimate of 0.6%.
Economists at the National Institute for Economic and Social Research (NIESR) predict the growth accelerated in the second quarter, to 0.6% from 0.3% in the opening three months of the year.
Rising output has been put down to the country's private service sector which has beat expectations in recent months. It powers three quarters of UK GDP.