UK inflation has fallen to 2.4 percent in June, its lowest reading since November 2009, continuing its downward trend and easing the pressure on squeezed household budgets as Britain wades through its second recession in four years.
"The largest downward pressures came from clothing and footwear, transport and food, and non-alcoholic beverages," said the Office for National Statistics (ONS). "The largest upwards pressure came from recreation and culture."
Clothing prices dropped by 4.2 percent between May and June "with reports of the summer sales starting earlier than last year".
In May inflation came in at 2.8 percent. The government's target is 2 percent.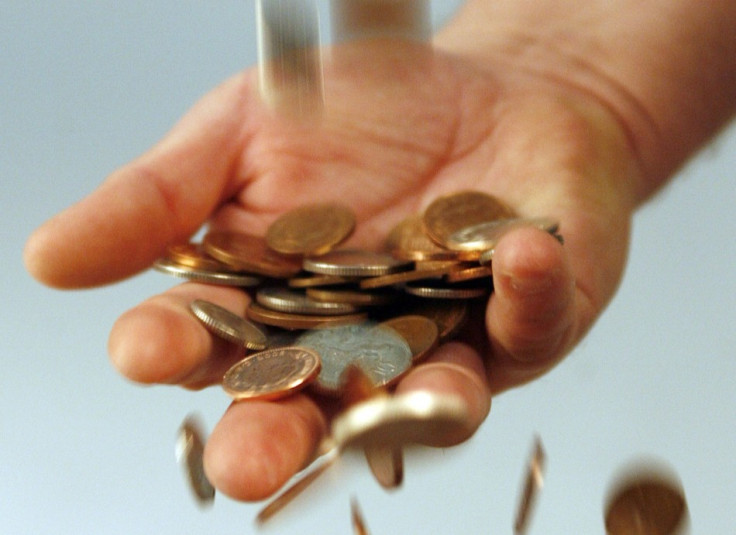 Rapidly falling inflation will boost consumer spending as the squeeze on earnings loosens its grip, according to Ernst & Young's latest ITEM Club forecast report, which will lead to growth in the second half of the year, dubbed an economic "Indian summer".
There will likely be no overall GDP growth for 2012 however, said the report, or a long-term consumer recovery as "consumers are going to be more focused on reducing their debt burden rather than splashing the cash".
Private industry data suggests the recession will extended for the whole first half of the year.
Purchasing managers surveys compiled by financial researchers Markit show slowing growth in the service sector - the UK's biggest at around three quarters of GDP - and continued contraction in the manufacturing and construction sectors.
Bank of England policymakers voted to increase quantitative easing by £50bn in July, taking the stimulus package to a total value of £375bn.
The Bank was facing calls to increase its monetary stimulus after official data revealed the UK had plunged back into recession at the start of the year.
However inflation had been sticky in recent months, peaking at 5.2 percent in September 2011, and was not falling as quickly as the Bank had hoped.
In March inflation rose unexpectedly, sending a shiver down the spines of monetary policy committee members, though it has continued to fall since.
Despite Ernst & Young's report showing consumer-led growth in the second half, Standard & Poor's, the rating agency, say this is unlikely.
S&P's own research said that consumer confidence will remain subdued as unemployment fears, stemming from crisis in the eurozone, continue to weigh heavily.
"A number of trends have eroded the buying power of consumers," said the report.