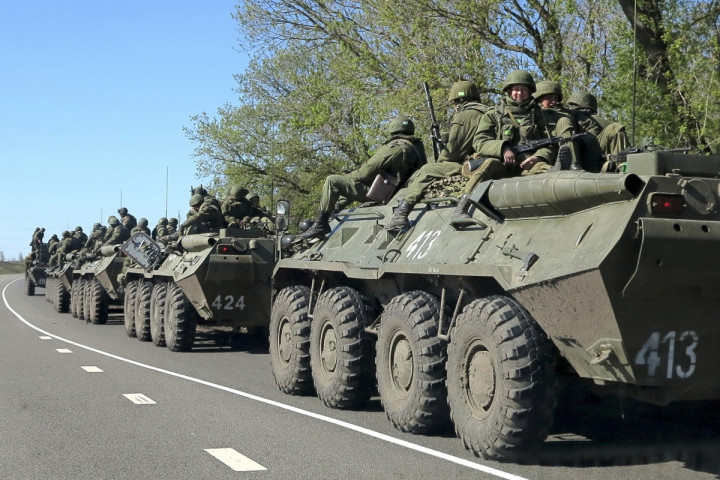 UK inflation has fallen to its lowest rate since 2009, but the risk of higher commodity prices driven by the Ukraine crisis and other geo-political catastrophes threatens to push prices higher in the coming months.
The Office for National Statistics (ONS) said consumer price index (CPI) inflation slowed to 1.5% in May, after coming in at 1.8% in April. That is against wage growth of 0.9%, meaning pay is still falling in real terms because it is rising slower than prices.
But this fall in inflation was driven mostly by a 3.2% drop in air fares over the month, after they had increased by 22% during the same period a year before. Petrol prices were 0.4p a litre higher in May and diesel was up 0.3p a litre. Food and non-alcoholic drink prices were little changed, said the ONS.
"Today's inflation data are positive for the prospects of real incomes, as wage growth has continued to largely trail behind price increases," said Rob Harbron, senior economist at the Centre for Economics and Business Research (CEBR).
"CEBR expects earnings to increase at a faster rate as 2014 progresses, boosted by sustained economic expansion and a strengthening of the UK labour market."
But Harbron also warned that UK consumers may end up facing higher prices in the future because of the geo-political turmoil around the Ukraine, Russia and the Middle East.
The Ukraine is struggling with Russian separatists who are trying to seize control of key cities following the overthrow of the country's president, Viktor Yanukovich.
And Iraq is battling a sectarian extreme-Islamist insurgency that has taken over cities in the north of the battle-weary state and is reportedly targeting key oil producing areas in its assault.
"The price of Brent crude oil has climbed markedly in the past ten days, rising from a low of $108 a barrel in early June to $113 a barrel yesterday," Harbron said.
"This could increase further in the coming days and weeks, as political crisis deepens in Iraq – the fear is that oil supply may be affected by conflict in the region.
"In addition, Ukraine's gas supplies from Russia were cut off yesterday, a move that was followed by a 6% increase in UK gas wholesale prices.
"Together, these factors could push up on the cost of energy in Britain, reducing the extent to which wage growth will increase real spending power for UK households."