A British Muslim convert who used to work as a BBC security guard has pleaded guilty to terrorism charges.
Dart, 30, from Dorset, admitted to preparing for acts of terrorism at the Old Bailey in London today (Friday).
Two co-plotters, Jahangir Alom and Imran Mohmood, entered identical pleas.
Dart and his co-defendants were set to stand trial in April after they were arrested last year, just weeks before the London Olympic Games.
Dart reportedly used to have a job protecting BBC premises. He featured in a Channel 4 documentary called 'My brother the Islamist' in which he railed against Britain and claimed he was living rent-free in London.
Dart also appeared in a web video in which he vowed to disrupt the royal wedding in 2011. Wearing traditional Islamic robes and sporting a long beard, Dart adopted the name Salahuddin Al Britani for his video rant.
He travelled to Pakistan for attend terror training camps with Alom and Mahmood between July 2010 and July 2012.
Dart and the other men also advised and counselled would-be terrorists by providing travel information about how to get to Pakistani terror camps.
He was filmed ranting at soldiers via a megaphone as they marched through Barking in east London after serving in Afghanistan.
Dart bellowed: "When are people going to wake up," he said. "You foolish people risk your life... misguide you into the hell fire... educate yourself... you foolish people."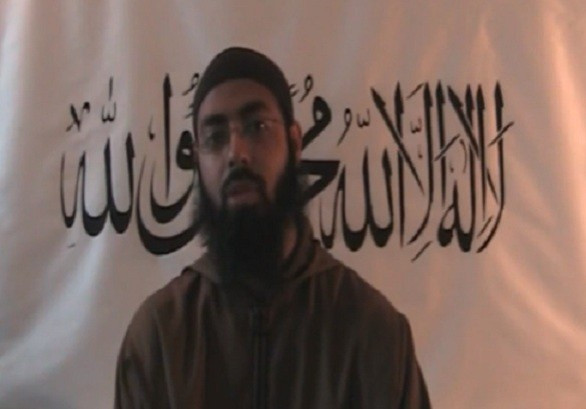 Fellow plotter Alom, of Stratford in east London, claimed he used to work for the police during a video rant under the name Abu Khalid.
"Before I was practising, I used to be in the Met police. My profession was a Police Community Support Officer," he said.
"I was kind of misguided, completely misguided. I didn't know what Islam was at the time and I used to support police officers on the frontline and carry out Section 44 Terrorism Stops [a form of stop and search].
"I used to implement the kuffar [unbeliever's] law on the streets of London and I used to support the kuffar regime."
His wife, Ruksana Begum, was jailed last year for possessing a Islamist Jihad magazine which featured bomb-making instructions.
She was jailed for 12 months.