Britain is reportedly looking to transfer £400m in frozen money to Iran in a "goodwill" payment as officials seek to secure the release of jailed mother Nazanin Zaghari-Ratcliffe.
The diplomatic stakes in the case have been upped with Foreign Secretary Boris Johnson reportedly due to go to Tehran next week and efforts made to improve ties with the Islamic republic.
Whitehall sources have told the Telegraph that officials are looking at the legal ramifications of transferring money held in an account following a controversial arms deal in the 1970s when the UK sold 1,500 Chieftain tanks to the Iranians and repaired a further 250, for which they paid £650m.
After the Iranian revolution in 1979, the deal was stopped and Britain kept the money. In 2010 Iran won an EU court ruling for the return of over £400m but sanctions have prevented the transfer.
Whitehall sources told The Telegraph lawyers were looking at measures such as transferring the outstanding arms deal cash but care would need to be taken to ensure the payment was not directly linked to her release.
A Government spokesperson said: "This is a longstanding case and relates to contracts signed over 40 years ago with the pre-revolution Iranian regime.
"Funding to settle the debt was paid to the High Court by the Treasury and IMS in 2002. Iran's Ministry of Defence remains subject to EU sanctions."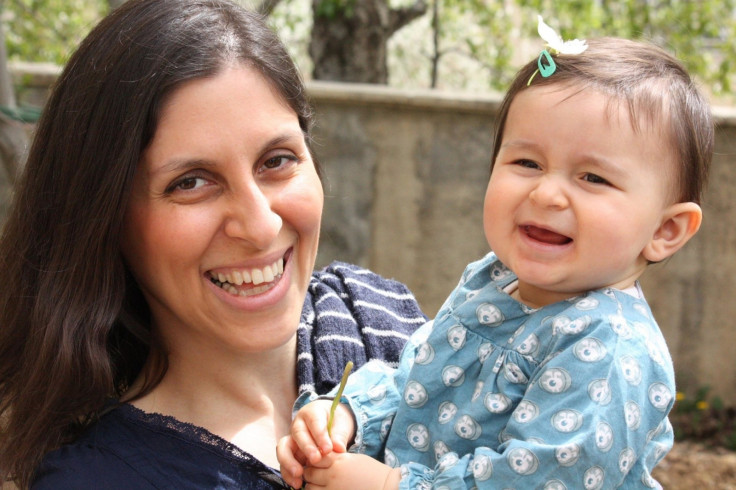 Johnson met with Zaghari-Ratcliffe's husband with legal discussions under way over whether to give the jailed mother diplomatic protection, although this could risk sparking a strong reaction from Tehran.
Johnson was under fire last week after he incorrectly told a parliamentary committee earlier in November that Zaghari-Ratcliffe was "simply teaching people journalism" in Iran, which was seized on by the regime as evidence that she was plotting to overthrow the country's regime, a charge she denies.