Boris Johnson's remarks 'do not justify' new charges against British mother held in Iran
Charity worker and project manager was arrested in 2016 on accusations of plotting to topple the regime.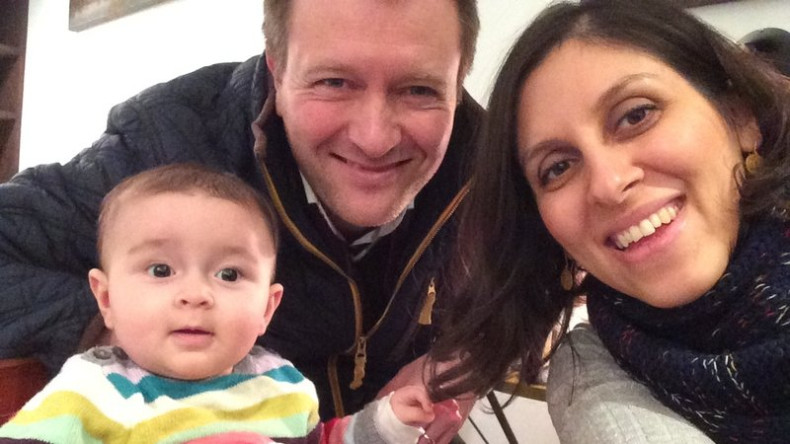 UK Foreign Secretary Boris Johnson's remarks on the detention of a British citizen in Iran have no "justifiable basis" for additional charges against the woman, the Foreign Office told IBTimes UK.
Nazanin Zaghari-Ratcliffe, a British-Iranian mother from London, was arrested by Iran's Revolutionary Guard in 2016 on accusations of plotting to overthrow the regime.
The woman, a 38-year-old charity worker and a project manager with Thomson Reuters Foundation (TRF), was sentenced to five years in prison after being accused of leading a "soft coup".
Johnson told a parliamentary committee earlier in November that Zaghari-Ratcliffe was "simply teaching people journalism" in Iran.
The Foreign Secretary condemned her arrest and Tehran's treatment of the woman, calling her conviction a "mockery of justice".
Although his speech was welcomed, Johnson was criticised for incorrectly stating that Zaghari-Ratcliffe was working. Both TRF and Zaghari-Ratcliffe's husband, Richard, maintain that the woman was on holiday at the time of her arrest and called on Johnson to retract his remark.
Some fear the Foreign Secretary's claims could increase the chances of Zaghari-Ratcliffe's detention being prolonged.
Zaghari-Ratcliffe was summoned to court last week, where Johnson's comments were used as new evidence of what the woman was doing in Iran at the time of her arrest. She was accused of engaging in "propaganda against the regime" and could face an addition five-year sentence.
Iran's High Council for Human Rights said Johnson's remarks showed that "Nazanin had visited the country for anything but a holiday."
A Foreign Office spokesperson told IBTimes UK: "Last week's remarks by the Foreign Secretary provide no justifiable basis on which to bring any additional charges against Nazanin Zaghari-Ratcliffe.
"While criticising the Iranian case against Mrs Zaghari-Ratcliffe, the Foreign Secretary sought to explain that even the most extreme set of unproven Iranian allegations against her were insufficient reason for her detention and treatment.
"The UK will continue to do all it can to secure her release on humanitarian grounds and the Foreign Secretary will be calling the Iranian Foreign Minister to raise again his serious concerns about the case and ensure his remarks are not misrepresented."
Zaghari-Ratcliffe, who maintains her innocence, lost her appeal against the sentencing in April.
"It is of course no coincidence that Nazanin was taken to trial the first working day after the foreign secretary condemned Iran," Richard said. "For the record, our view is not that he made things worse – just that he made them clearer: Nazanin is being punished to make a point to the British government."
Rights group Amnesty International also called on Johnson's to retract his remarks. In a statement sent to IBTimes UK, Allan Hogarth, Amnesty UK's head of policy and government affairs, said: "The Foreign Secretary's call last week for Zaghari-Ratcliffe to be released was welcome, but he must clarify his remarks about her work and the purpose of her visit to Iran last year.
"It's important that the UK Government keeps insisting on the fact that Zaghari-Ratcliffe is a charity worker, and that she should be released immediately and allowed to return back to Britain with her daughter Gabriella."
Tulip Siddiq, Labour MP for Hampstead and Kilburn, made similar calls. "This morning an innocent mother is still in prison and Boris is silent on his mistake. The world is watching, Foreign Secretary," she said on Twitter on 7 November.
Both Richard and human rights groups have claimed conditions of Zaghari-Ratcliffe's detention amount to torture. Nazanin spent 18 months in solitary confinement, without medical assistance or contact with her family.