Minicab drivers say Transport for London (TfL) is withholding information on the number of women who are sexually assaulted when they get into taxi cabs. The drivers want the data to be made public to help fix the problem, and to end what they say is a campaign of discrimination against them.
The United Private Hire Drivers (UPHD) union, which represents 2,000 minicab drivers (including some Uber drivers), is calling on TfL to release data on the number of sexual assault incidents occurring across the London taxi industry on both London cabs and private hire vehicles, and has even started a Change.org petition about the issue.
UPHD launched the petition after seeing a post from the London Cab Drivers Club (LCDC) on Twitter on 13 February that listed statistics on sexual offences related to private hire drivers in 2015. LCDC asserted in its tweet that TfL doesn't want these figures released, and UPHD has discovered that this information is only being given to taxi trade unions, but not to the general public.
Minicab drivers angry over attempts to besmirch their reputations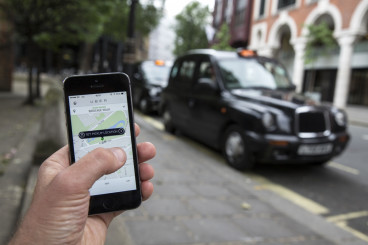 As you are probably aware, London minicab drivers and black cab taxi drivers have been engaged in a bitter row since 2014 over the app-based taxi service Uber, which has led to a huge increase in private hire drivers, as well as sharp drops in standard pricing on rides across the board in the capital.
And as a result of the row, the unions for black cab taxi drivers have been pushing TfL to introduce new regulations for private hire drivers, including regulation requiring all private hire drivers to submit their personal details to the Department for Work and Pensions (DWP). This was announced by the TfL in January.
However, the private hire drivers feel that they are being unfairly singled out, and that TfL has been leaking out bits of the sexual assault data every now and then in order to help black cab unions in their campaigns to besmirch the reputations of minicab drivers.
"TfL has regular meetings with taxi organisation bosses and private hire bosses. TfL has been sharing crime statistics from the cab enforcement unit in the Metropolitan Police. Those crime stats were given to that group in confidence and TfL gagged them, but these stats have been leaked selectively by the cab companies. They peel off their own stats and they start leaking out the private hire car stats when it suits them," James Farrar, a co-founder of the UPHD union, told IBTimes UK.
"TfL shouldn't be giving sex assault stats to a trade body. It's not a trade issue, it's a public safety issue. You cannot manage sex crimes by keeping it quiet. This isn't a trade issue – it has nothing to do with our dispute between Uber and the black cabs, or how Uber drivers are treated."
Data seemingly leaked from various sources
After seeing LCDC's tweet on 13 February, Farrar decided to contact TfL to ask them why they refused to release the data on sexual assaults in private hire vehicles, but had given it to a black cab union instead. TfL's taxi and private hire senior relationship manager, Silka Kennedy-Todd, responded to Farrar by saying that the data referred to by LCDC was "unverified":
TfL's taxi and private hire senior relationship manager Silka Kennedy-Todd wrote: "As you are no doubt aware, senior managers from TfL meet with representatives from both the taxi and private hire trades on a regular basis, including quarterly Licensing, Compliance and Enforcement (LCE) meetings. Representatives from the City of London Police and Metropolitan Police Service join us to discuss compliance and enforcement matters and share updates on our joint enforcement activity and partnership working.
"We held the most recent Private Hire LCE on 21 January and Taxi LCE on 28 January and at this round of meetings our policing partners reported to trade representatives on our current work to prevent and tackle all cab related sexual offences. This included providing a snapshot of police data on the current number of allegations of taxi and private hire related sexual offences and of suspects arrested.
"It was stressed during both meetings that these were provisional and unverified figures and not official confirmed figures. As such these figures were confidential and were shared purely to explain the context of the work being undertaken. We asked both trades to respect the confidential nature of the data being shared and not to repeat or publish it outside the meetings.
"It is highly regrettable that this information is now in the public domain and we will consider what information to share with the trades in future."
Independently of this issue, UPHD was already pursuing another line of investigation. Angered by the fact that only private hire drivers are required to give their personal details to the DWP, but not black cab drivers, in January UPHD submitted a Freedom of Information (FoI) request to the Unite union, asking to see the feedback Unite had submitted to TfL in relation to the consultation on private hire regulations.
The consultation feedback showed that Unite had asked TfL to bring this regulation into force, so Farrar wrote to Unite in early February, asking why they were taking such a tough stance on private hire drivers. Bobby Morton, Unite's national officer for passenger transport, responded to Farrar in a letter:
Bobby Morton, Unite's national officer for passenger transport wrote: "In replying to the consultation I had to bear in mind a number of publicly available statistics of which I am sure you are aware.
"In London in 2012, two hundred and fourteen women were sexually assaulted after getting into illegal mini cabs and 54 of them raped, leading the judge in one of the rape cases to call for compulsory licencing of all cab drivers after police checks on the firm where the rapist worked revealed that not one driver was being legally employed and the judge went on to say, 'at the moment when a member of the public takes a mini cab he/she had no assurance that the driver is who he/she claims to be or has got any insurance or driving licence'.
Sexual assault data that no one will claim responsibility for
Thanks to their reply, it is clear to UPHD that TfL was responsible for sharing the data with the taxi trade organisation. However, if the data was unverified, how could Unite have been using it to push for tougher restrictions on private hire drivers?
IBTimes UK contacted Unite, but the union refused to say where the sexual assault data it quoted came from, stressing that the issue was part of a larger legal matter.
A Unite spokesperson said: "Mr Farrar has made some serious unfounded allegations against Unite the union which we completely refute. The matter is now in the hands of our legal department. It would, therefore, be inappropriate to comment further at this time."
IBTimes UK also contacted TfL to get their side of debate, and were initially told that there is no data and no story, but on Sunday 21 February we were told that TfL intends to release the official figures shortly.
"TfL works closely with the recognised Taxi and Private Hire trade bodies and meets with them on a regular basis. These meetings do sometimes include sharing of information in confidence, and it is regrettable that in this instance some Metropolitan Police data, that has not yet been verified, has found its way into the public domain," Steve Burton, Director of Enforcement and On-Street Operations at TfL told IBTimes UK.
"We take any report of sexual offence extremely seriously and push for the strongest penalties for any driver caught. All drivers, in both the taxi and private hire trades, undergo a DBS criminal records check before they are granted a licence and we do all we can to ensure drivers are fit and proper to carry passengers."
So where is this data?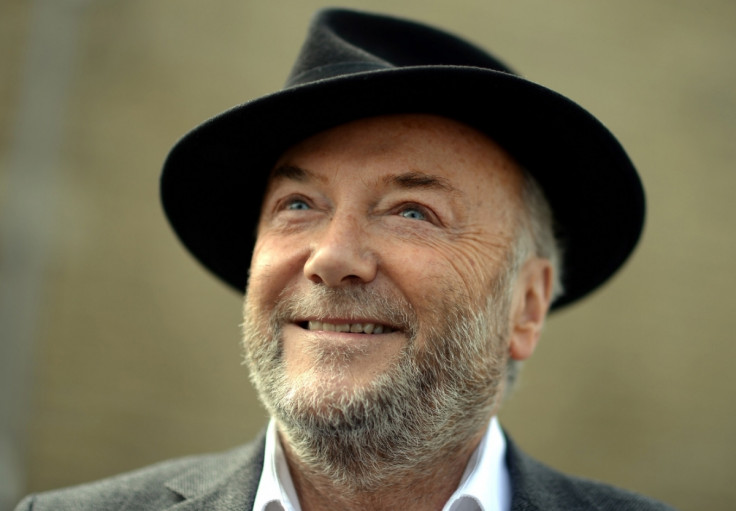 However, as evidenced by TfL's correspondence with Farrar, some sort of data on sexual assault numbers does seem to exist, but TfL does not wish to release it to the public. LCDC additionally said it might face legal action for posting the statistics in another tweet.
"We don't know what the data is going to say, it could be hugely damaging for our trade. But we don't care. Enough is enough. Let's put the data onto the table and manage the issue properly," Farrar said.
"My union supports me 150% on this. More damage is being done [to our reputations] by innuendo and behind-closed-doors deals. It is part of a wider problem with discrimination of private hire drivers.
"We all have daughters, mothers, sisters, wives. This problem has to be stamped out first and foremost, but instead of dealing with that problem, the data is being used for bad regulations that hurt private hire drivers."
And the private hire drivers are not the only ones who are upset – London mayoral candidate George Galloway says he is considering legal action about the matter.
"It is scandalous that TfL has withheld data concerning sexual assaults within licensed or unlicensed vehicles. This information must be fully disclosed immediately, in order to ensure passenger safety and the long-term protection of the trade. I am in the process of seeking legal advice on how TfL can be forced to do so. The entire affair has been terribly mishandled by TfL and has discredited an honourable profession. Perhaps that was the intention?" he told IBTimes UK.
"London is a global city and deserves a world-class transport system. As Mayor of London, I will put passenger safety, a quality service and workers' rights at the heart of my transport policy."
UPDATE [22 February 10:08am GMT]: Story updated to include TfL's statement in response to accusations over hiding sexual assault data pertaining to the London taxi (black cab and private hire vehicles) industry.