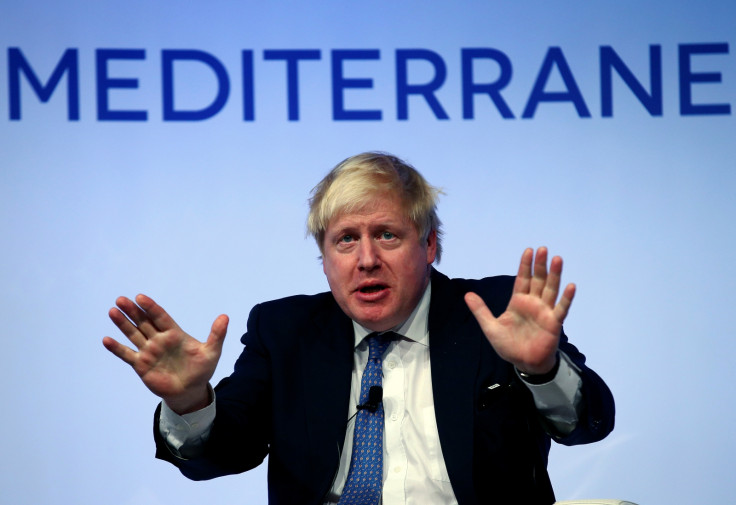 Boris Johnson will use his first major foreign policy address to assert how the UK must be tough with Russia and lead the fight against "strong man" leaders.
In a speech at Chatham House in London on Friday (2 November), the foreign secretary will say that Britain must be a "protagonist" in global affairs and that the world "is not in good shape".
"We have the cult of the strong man, we have democracy in retreat, we have an arc of instability across the Middle East from Iraq to Syria to Libya. What is the answer of the UK, is it to cower and put the pillow over our heads? Emphatically not," he will say, according to the Telegraph.
He will add that the UK needs to defend and preserve the best of the rules-based international order.
"If we fail, then we risk reverting to an older and more brutal system where the strong are free to devour the weak, where might is always right and the rules and institutions we have so painstakingly built fade away into irrelevance. We cannot allow this to happen."
He also will support US President-elect Donald Trump's campaign to get Nato countries to spend more on defence.
In comments targeted at Moscow, he will add: "Russia could win the acclaim of the world by halting its bombing campaign in Syria delivering Assad to peace talks and abiding by the letter of the Minsk agreements in Ukraine and once more I will not shy away from delivering those messages face to face."
But in his state of the nation address on Thursday (1 November), Vladimir Putin sounded a more conciliatory tone towards the west, saying how he wanted to mend ties with the US and work together in Syria when Donald Trump takes office.
"We are ready to cooperate with the new American administration. It's important to normalise and start to develop our bilateral relations on an equal and mutually beneficial basis," Putin said.