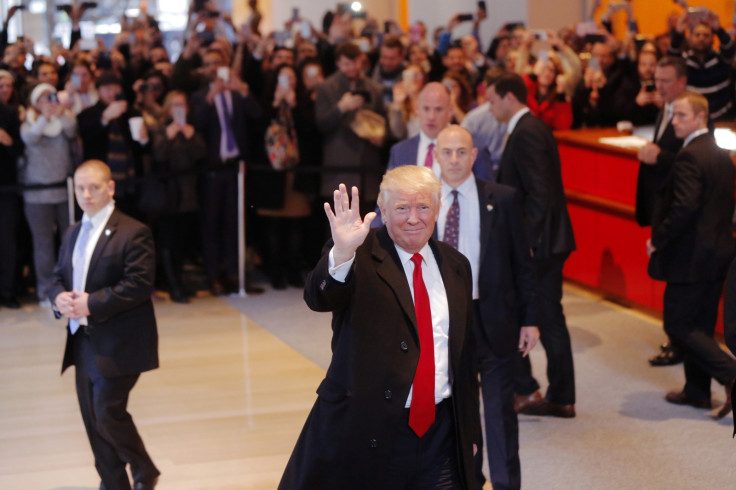 President-elect Donald Trump is set to face hurdles over his plans to deport millions of undocumented immigrants living in the US.
Several senators, both Republican and Democrat, have announced they are putting together a bill that aims to protect undocumented children living in the US from deportation if they have grown up in the country.
The president-elect pledged during his campaign to end sanctuary cities, immediately terminate president Barack Obama's executive amnesties and move undocumented criminals out of the country.
And since his election, Trump has further stated he intends to deport up to three million undocumented immigrants on taking office.
But critics of Trump's proposals claim the plans will leave thousands of families – and children in particular – living in fear over their future.
GOP senator Lindsey Graham and Senate Democratic whip Dick Durbin are crafting a bill to protect children at risk of being deported, The Hill reported.
Minors are currently protected by Obama's executive amnesty – something Trump is keen to do away with.
And children of undocumented immigrants are also facing an uncertain future, as their parents are also under threat of deportation under Trump's proposals.
Durbin said in the Senate: "Sen. Graham and I discussed it again this morning and we hope to even have this bill ready before we leave next week, a bipartisan effort to say to the new president, 'give these young people a fighting chance."
"You can't blame these kids for coming here, you can't blame these kids for coming out of the shadows. They're out of the shadows and now we know who they are. If we cancel the executive order, what happens to them? We deport them all?" Graham added.
However, young people who have records of committing felonies will not be eligible for protection under the senators' plans.