UK Net Migration Figures Jump Despite David Cameron's Pledge to Cut Numbers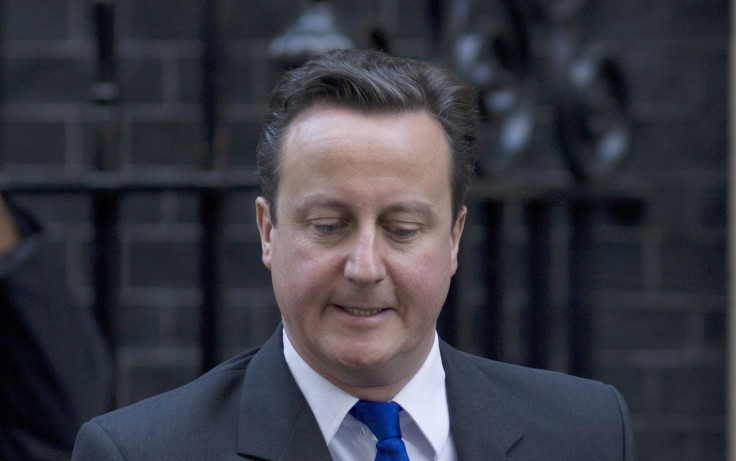 Prime Minister David Cameron's promise to significantly cut UK net migration by 2015 looks less likely after official figures revealed that the number of net long-term migrants to the country increased to 212,000 in 2013.
According to the Office for National Statistics (ONS), net migration jumped by 35,000 from 2012 when the total was 177,000.
The research body also said that 526,000 people immigrated to the UK in the year ending December 2013, but that this is not a statistically significant difference from the previous year's 498,000.
In addition, the ONS said 201,000 European Union (EU) citizens immigrated in the year ending December 2013.
The numbers will be a blow to the Conservative Party leader, who pledged to reduce net migration to the UK to 100,000 people by 2015.
"We have non-EU migration tightening up because of policy changes, but we're seeing EU migration rise – that's a product of the relative strength of the UK's economy," Sunder Katwala, the director of thinktank British Future, told IBTimes UK.
"The debate is opening up as to how [political parties] make promises that they can keep and set sensible [immigration] targets."
Katwala also claimed that immigration will be an important issue in the 2015 general election.
"Labour's in a similar place to the Conservatives – it seems difficult to see what it can say about the future," he explained. "They've ducked the question of what [immigration] target they can set."
The figures could also boost the number of last minute votes Nigel Farage's UK Independence Party (Ukip) receives in the European Parliamentary Elections.
"With under a year left to the general election the verdict is clear. David Cameron has broken his solemn promise to the British people on one of the most important political issues," Farage said.
But James Brokenshire, the Immigration and Security Minister, said: "While recent net migration levels remain stable the figures show that it has fallen by a third since its peak in 2005 under the last government and that this government's reforms have cut net- migration from outside the EU to levels not seen since the late 1990s.
"We are building an immigration system that is fair to British citizens and legitimate migrants and tough on those who abuse the system or flout the law. We want to ensure that people come to the UK for the right reasons — to work hard and contribute to our economy and society."
© Copyright IBTimes 2023. All rights reserved.