Security specialists Guardtime has been given the job of protecting the UK's nuclear power stations, flood defence systems, and electricity grid from cyberattack, using its Keyless Signature Infrastructure blockchain based on hash-function cryptography.
The UK infrastructure deal is a partnership with Future Cities Catapult, a UK-based centre of excellence for smart city innovation.
Blockchain systems remove single points of attack by distributing permanence of data over trusted, private networks of validators, or trustless, public ones made up of many nodes like Bitcoin.
Guardtime has actually been working on blockchain-like security solutions that pre-date Bitcoin. The company combines cybersecurity experts with US military backgrounds, and technology innovators in Estonia.
Matthew Johnson, chief technology officer of Guardtime said these industrial applications are to ensure the management and control platforms and networks for nuclear power sub-systems have integrity.
Johnson told IBTimes UK: "We can continuously monitor the integrity of the control platform so that operators who have access to management software see a picture of the system as true and correct against an approved configuration baseline, that there is an absence of compromise or malware in the software applications and configuration data responsible for operations."
He said the technology is basically preventing incidents like the explosion at Natanz in Iran from ever affecting the UK.
Guardtime created Keyless Signature Infrastructure (KSI), which is built into an industrial blockchain and which signs any and all data across a system and allows independent verification of time, location and authenticity for any moment in history.
An interview with the team at Guardtime delving into some aspects of the technology will be published soon by IBTimes UK.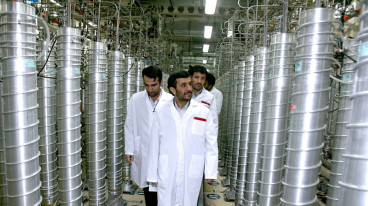 Dr Catherine Mulligan, head of Digital Strategy and Economics at Future Cities Catapult said in a statement: "Guardtime's unique permissioned blockchain approach to large scale system integrity has tremendous potential to enhance the security of UK critical infrastructure and we are excited to work with the Guardtime team to build solutions that will play a key part in the government's industrial strategy and showcase to the world how cities can be smarter in the future."
The statement added that the partnership will address the concerns highlighted in a recent report by think tank Chatham House, which highlighted cybersecurity concerns around nuclear power plants; the industry harbours a "culture of denial" about the risk of cyberattacks with many failing to protect themselves against digital attacks, it said.