Tens of thousands of people supported by the UK offshore oil industry will lose their jobs this year due to crude prices staying low, according to an industry body. Some 84,000 jobs were lost by the end of 2015, and a further 40,000 are predicted to go by the end of the current year.
Citing research published by Oil & Gas UK on 10 June, the Press Association reports that the sector will have lost 120,000 jobs by the end of this year compared to when the downturn began in 2014. That figure represents a quarter of the 450,000 jobs supported directly or indirectly by the British oil and gas industry at its peak.
Several North Sea operators, such as Shell, BP, Chevron and Taqa have cut jobs due to the slump in oil prices and rising production costs.
Brent crude currently trades at around $51 (£35; €45) a barrel, a figure well short of the $115 a barrel it went for in June 2014.
Unsustainable model
"The industry has been spending more than it is earning since the oil price slump towards the end of 2014," Deirdre Michie, chief executive of Oil & Gas UK, was quoted as saying. "This is not sustainable and companies have been faced with some very difficult decisions.
"To survive, the industry has had no choice but to improve its performance. It is looking to find efficiencies to restore competitiveness, to attract investment and stimulate activity in the North Sea. With up to 20 billion barrels of oil and gas still to recover, this region is still very much open for business."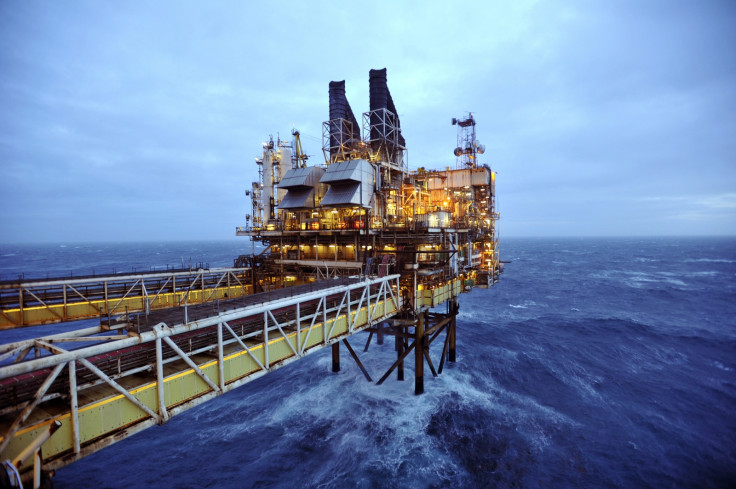 Scottish Labour spokesperson, Jackie Baillie, said the research — carried out by Experian — brought into focus the magnitude of challenges faced by the North Sea oil industry. "We need both short and long term responses to this crisis. Labour has called for a public agency to protect strategic investments," she was reported as saying.
"The SNP ignored the oil jobs crisis for months because it was politically embarrassing for them. We need to see much more regular reporting of the impact of the changing oil price on jobs and the economy. "
The Oil and Gas Authority regulatory body, established in April 2015, has been tasked with maximising the recovery of oil and gas from the North Sea. It has urged energy companies operating in the area to fundamentally alter some of their working practices to sustain the industry, including collaborating with each other to raise efficiency.