UK PM David Cameron Defies Eurosceptics Despite Ukip Surge in Polls
David Cameron refuses to give Eurosceptics further concessions despite rising anti-EU sentiment and Ukip's increasing popularity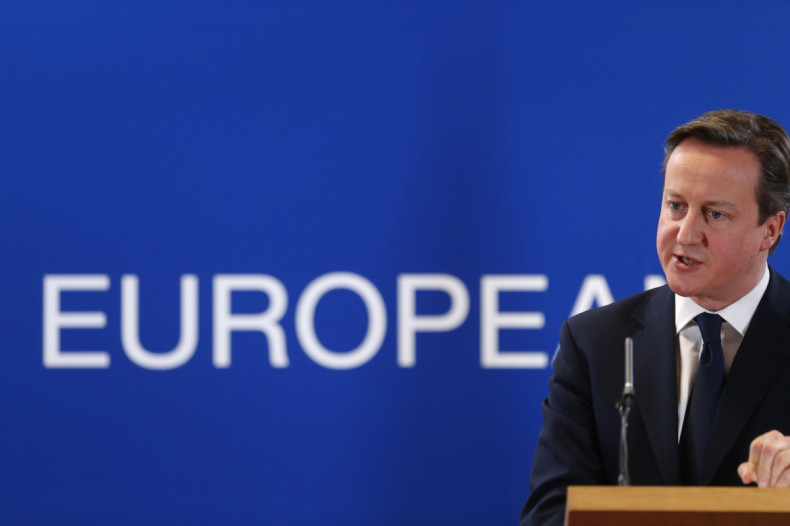 UK Prime Minister David Cameron has vowed not to make any further concessions to Eurosceptics despite a rising tide of anti-EU sentiment within Tory ranks and in the British public.
Nigel Farage's Ukip party came top of a YouGov poll for the Sunday Times, which asked "Which party would you vote for in the Europ elections? 31% of respondents said they would vote for Ukip, putting them three points clear of Labour at 28%. The Conservatives came in third with 19%, ahead of the Liberal Democrats at 9% and the Green Party at 8%.
According to the Sunday Times, Cameron faces calls from Conservative MPs to reclaim more powers from Brussels in order to counter the threat from Ukip, which is predicted to win a majority of votes in the European Parliament election in May.
Senior Conservative backbenchers said they would visit Downing Street after the vote, which takes place on 22 May, to demand that Cameron issues more extensive plans to repatriate powers from Brussels back to Westminster.
Leading figures on the Eurosceptic right, including John Redwood, Bernard Jenkin, Gerald Howarth and Bill Cash are all preparing to tell the prime minister that he must tackle the issue of the European Commission's attempts to impose the Charter of Fundamental Rights on Britain and of border controls for existing EU migrants.
However, Cameron privately dismissed the concerns of Tory Eurosceptics, saying he would not give an inch even if the Conservatives lose out in the European elections.
Last month, Cameron outlined plans to reclaim a number of powers from Brussels before his proposed in/out referendum in 2017, including "red card" powers for national parliaments to band together to block future EU laws, and the ability to prevent "mass migrations" when new countries join the EU.
A senior Downing Street figure told The Sunday Times that Cameron will refuse to outline further stipulations on the grounds that "an endless list of demands" will not fit on campaign leaflets.
In another setback for the prime minister, former Tory donor Paul Sykes, who is worth an estimated £650m, indicated that he will provide financial backing to Ukip at the next general election in an attempt to increase the party's chances of winning its first seats in the UK parliament.