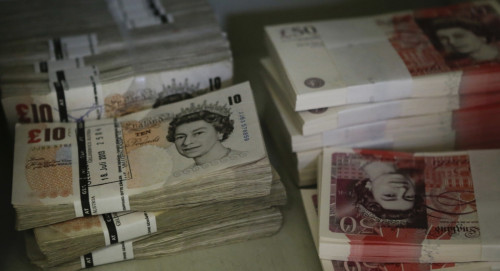 The pound jumped to a near three-year high against the US dollar off the back of a number of upwardly revised forecasts suggesting the UK's economic recovery is increasingly robust.
On 13 February, the pound sterling closed at $1.6673. It was the pound's strongest close against the dollar since May 2011. Ten year UK gilts also saw their yield drop 3 basis points to 2.79%.
Several leading economic forecasters have their growth estimates for the UK economy in 2014, including the Bank of England (BoE) and International Monetary Fund (IMF).
Figures from the Office for National Statistics (ONS) show UK GDP grew 1.9% across the whole of 2013, its fastest rate since the start of the financial crisis in 2007.
The BoE thinks the UK economy will grow by 3.4% in 2014, up from its previous guess of 2.8%. IMF economists upgraded their UK estimate to 2.4% from a previous forecast of 1.9%.
However BoE Governor Mark Carney warned that he does not think the UK's recovery is balanced or sustainable.
Carney wants business investment, trade and wages to all pick up before the BoE hikes its base interest rate from the record-low 0.5%.
Until then, he said UK monetary policy must "remain exceptional" and the BoE "will not take risks with this recovery" by lifting the base rate when the economy remains fragile.
In the US there has been a strong economic recovery from the post-financial crisis slump, but January's jobs data disappointed analysts.
According to the Bureau of Labor Statistics, the number of non-farm payroll jobs added to the economy was 113,000. Analysts were expecting 180,000.