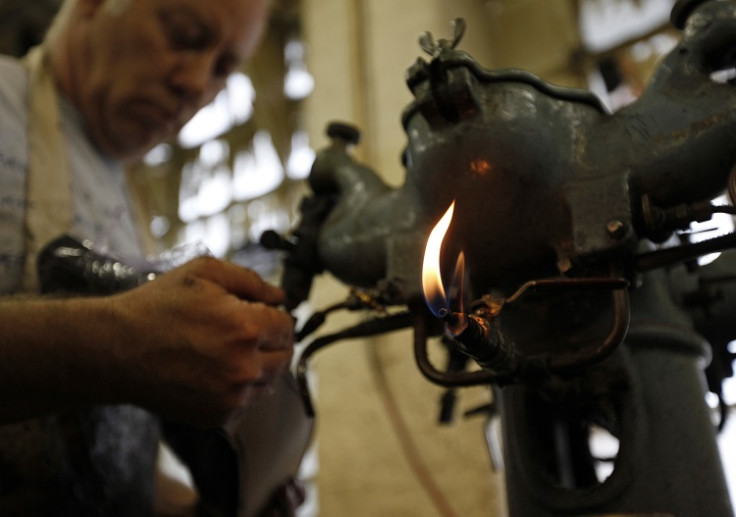 The productivity of British workers fell back below pre-financial crisis levels, according to official figures.
The hourly output per worker slipped by 0.5% in the first three months of the year compared to the final quarter of 2016, meaning workers were producing less in each hour they worked, according to the Office for National Statistics.
Weak productivity growth is restraining wage growth and preventing living standards from rising, economists fear.
The ONS added: "Productivity is important as it is considered to be a driver of long-run changes in average living standards."
At the end of 2016, productivity returned to the level seen before the downturn, overturning years of decline which has slowed wages.
But it has now slipped back again and is 0.4% below the peak recorded at the end of 2007. This was the first fall since the end of 2015.
Chancellor Philip Hammond has said boosting Britain's productivity is key to improving the economy.
ONS head of productivity Philip Wales said: "UK labour productivity growth has struggled since the 2008 economic downturn, and the fall in the first quarter of 2017 brings to an end a recent run of quarters of positive growth.
Chronic under-investment
The ONS data highlighted a trend of higher productivity levels in London and the South East, compared to the North.
It said: "In 2015, output per hour worked in London's financial and insurance industries was around seven times higher than in the lowest productivity regional industries."
This data bears out the much-quoted statistic that it takes the average British worker five days to produce what the average French worker does in four days and what the average German worker does in three and a half days.
"Productivity may have seen growth through 2016, but it was hardly dynamic," said Howard Archer, chief economic advisor to the EY Item Club.
He added: "The relapse in productivity in the first quarter of 2017 is all the more disappointing as the UK has a lot of catching up to do."
Mike Cherry, chairman of the Federation of Small Businesses, said: " Today's disappointing statistics throw fresh light on persistent structural weaknesses in the UK economy.
"Productivity is being stifled by chronic under-investment, exacerbated by current unprecedented uncertainty, and reflected in sluggish wage growth."